Lifestyle
3 big dating events for Japanese couple
Do you know that the classic events for Japanese couples are a little different and unique? In this article, we will introduce to you three most representative events.
Waku Waku
Published on 11 Dec 2020, 12:00
1. February 14th: Valentine's Day
When it comes to Valentine's Day in Japan, it's the day when girl usually gives chocolates to their favorite boy to confess with him about her feelings.
Therefore, they often take great care to select chocolate for this big day whether to give expensive and high quality chocolate or a handmade chocolate that requires time and effort.
They are filled with excitement and also nervousness about what kind of words to use to convey their feelings and how to properly hand the chocolate to the boys.
On this day, boys are very curious about whether they can get chocolate as well.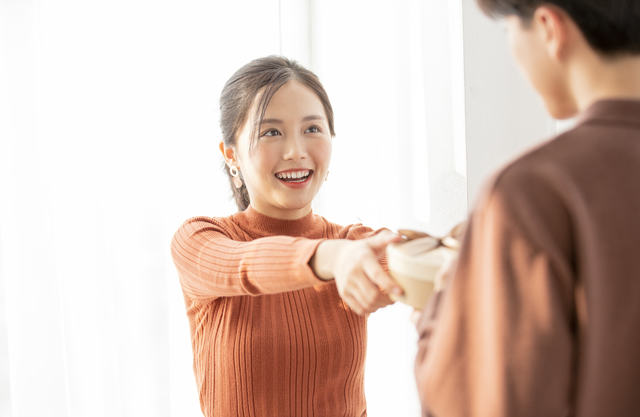 The chocolate that is given to romantic partners is called the "heartfelt chocolate" (honmei-choco).
Recently, there are some other common variations like "obligatory chocolate" (giri choco), which is given to colleagues and bosses at work, and "friend chocolate" (tomo choco), which is exchanged between friends.
In Japan, nowadays, the meaning of Valentine's Day is also diversified as a day to enjoy "giving chocolate".
Even when they have already become couples, girls will still prepare chocolates as present to express their love. They also enjoy their "sweet" couple time with having dates and dinners together.
2. March 14th: The White Day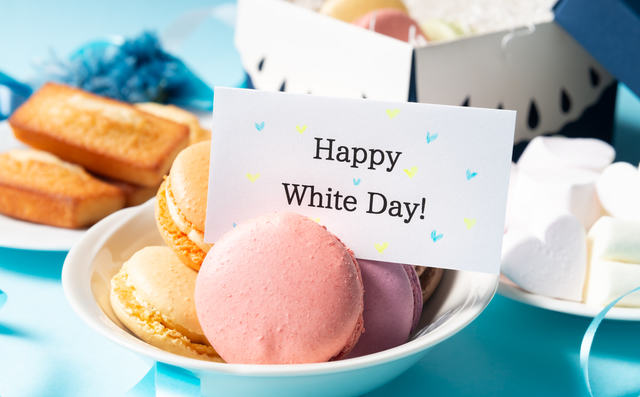 White Day is the day for boys to return the favor back after receiving chocolate from girls on Valentine's Day. It is common to prepare chocolates, cookies, macaroons, marshmallows, etc. as an expression of gratitude for the received chocolate.
The boy who received his "heartfelt chocolate" on Valentine's Day will answer the girl about his feelings on White Day.
If they both share the same feeling for each other, their romantic story then begins. For that reason, till White Day, the girl will feel excited and eager waiting for a reply.
If you also have a feeling for the girl who gave you "heartfelt chocolate", don't consider "handkerchief" as a returning-present. A handkerchief has long been known with the "farewell" meaning, so you should be careful with this item.
In addition, cookies mean "friendship" and macaroons mean "special person".
Unlike Valentine's Day, where chocolate is typical, returning-gift on White Day has different meanings depending on what it is.
Actually, there are many girls who do not really care, but it is still very useful to check these meanings!
Baumkuchen cake means "Let's stay together for a long time"
Handkerchief: "Let's break up"
Cookies: "Let's be friends"
Macaron: "You are a special person to me"
Candy: "I like you"
Marshmallow: "I don't really like you"
Chocolate: "I can't accept your feelings"
3. December 24th: Christmas Eve & December 25th: Christmas
Generally, Christmas is when you spend time with your family, but in Japan, Christmas is more about spending "a romantic day with your lover".
The typical concept of Christmas-date is to eat at a slightly more expensive restaurant than usual, or to exchange a gift.
It's also typical to spend a romantic time walking with your lover under the illuminated city.
Also, it is one of the characteristics of Japanese Christmas that the such romantic event happens on the Christmas Eve 24th rather than the 25th.
Reservations for popular restaurants and hotels on the 24th will be fully-booked for more than a month before, so early reservations are essential.
Some people also invite their lover into home or have a Christmas party with friends.
Talking about the classical Christmas dish, "fried chicken" for Christmas dinner may also be a unique point. It is also common to have Strawberry Sponge Cake for desserts.
So,we have just introduced to you three majored events for Japanese lovers. Have you had any chances to experienced any above? If not, how about trying these with your lovers? It might be a breath of fresh air for your romantic story!