Culture
5 things about mysterious Japanese Xmas
The biggest event in December... is Christmas! But do you know Christmas in Japan is pretty unique compared to other countries? We are introducing these 5 uniqueness about Japanese Christmas!
Waku Waku
Published on 10 Dec 2021, 12:00
Typical Christmas dinner... is Fried Chicken!
If you are in Japan, you may see a lot of advertisements for fried chicken dishes when it comes to December. For Japanese people, a typical Christmas dish is Fried Chicken. American Fried Chicken chain - KFC welcomes the highest sales in this particular season, starts taking reservations for Xmas order in November too. Almost all convenience stores or supermarkets sell fried chicken or roasted chicken.
Christmas is more for lovers, not families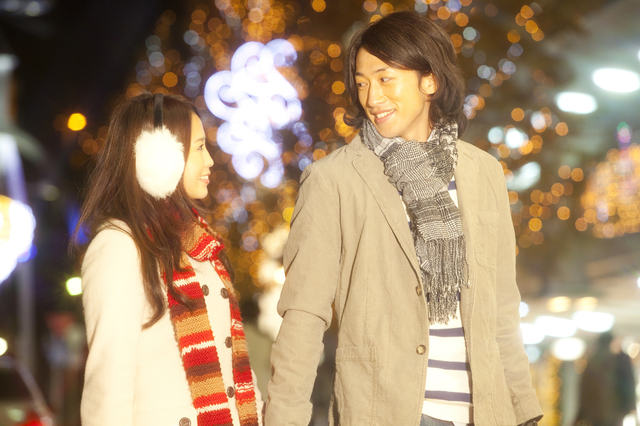 For Japanese people, Christmas is commonly thought as a event for lovers. Typically many couples enjoy the special dinner, exchange the presents and walk in an illuminated night town in a romantic mood. There are many events or campaigns for couples too.
Traditionally, Japanese celebrate New Years with family or relatives, so Christmas tends to be taken as the romantic event for lovers.
Eve is more heated-up than Christmas day
Somehow, Japanese people are more excited on Christmas Eve (24th) than Christmas Day (25th). As mentioned above, a lot of couples enjoy Christmas special dates, but on the 24th.
If you are thinking of having Christmas dinner at a popular restaurant on the 24th, it is better to reserve as early as possible!
Christmas dessert is... Strawberry Sponge Cake!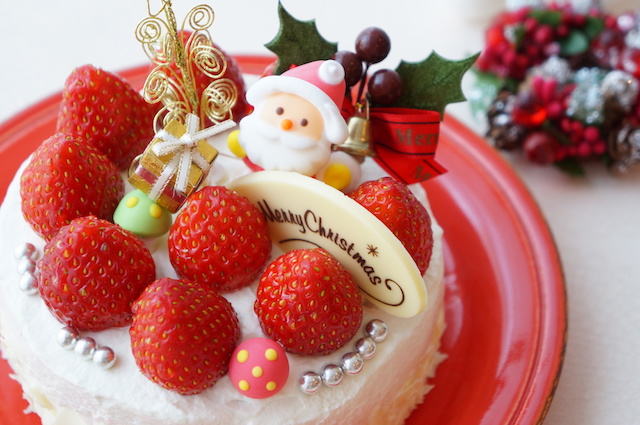 In Japan, when it comes to "Christmas cake", a sponge cake with whipped cream and strawberry is considered as the most familiar type. It usually is decorated with Santa Clause or reindeers of sugar confectionery, looking like they are in a snowy mountain.
Recently, they have other variations, like chocolate or ice cream cakes etc., but Japanese classical Christmas cake is "strawberry sponge cake"!
Christmas presents should be one
Normally, when children ask for Christmas presents, they are supposed to pick only one wish as the gift. So they take through such a long time before Christmas, and it is fun for children too.
In addition to it, the present would not be set up under the fir trees, but beside their pillows on the evening of 24th Dec. So they can find the present as they wake up in the morning of Christmas Day. It isn't the same case for all, but this is the basic way in a typical Japanese family.
How is the Christmas culture in Japan? Some of them might be a mystery to you, others may not. Christmas in Japan may be said to be more characterised as a common social event. If you have a chance, find a way of enjoying Japanese Christmas??