Lifestyle
Japanese summer vacation: festival, fireworks and Yukata
What kind of events are there in Japan during summer of the year? And how are people spending time in the hottest summer?
Waku Waku
Published on 13 Aug 2020, 13:35
From June to mid-July, there is a period of continuous rain called "Tsuyu (rainy season)" in Japan. And when this rainy season ends, summer officially begins. Summer is a season that many Japanese look forward to.
Summer vacation
Summer in Japan is hot and humid, it is actually not easy season to spend. Therefore, in Japan, many people take summer vacation to avoid the heat.
The duration of the vacation is vary, depending on the region or schools. Generally, elementary school, junior high or high school are closed for about 40 days, and college or university take a 2 months summer break.
In addition, a lot of working professionals normally take about a week off around "Obon" period.
Obon
When many Japanese people take summer vacation, they tend to take it around the a special time called "Obon".
This is an event that takes place from August 13th to 16th, and it is said that the souls of ancestors return to this world during this period.
At this event, people prepare the objects: horses of cucumbers and cows of eggplants to welcome the spirits of their ancestors.
This means that a horse to come fast to this world, and a cow to return slowly to another world.
This event is normally held within the family and they go to visit graves. Therefore, they take summer vacation around the "Obon" period and visit their hometown.
Summer festivals
One of the fun of summer is summer festival. There are many kinds of festivals with different styles.
For example, one of historical event called "Gozan Okuribi" in Kyoto is held on August 16th every year. It is famous bonfires on mountain sides, and the five mountains surrounding Kyoto are sent off fire with the form of giant "Kanji" letter. As the last day of "Obon", it is a famous event that people send the spirits of ancestors off with fire.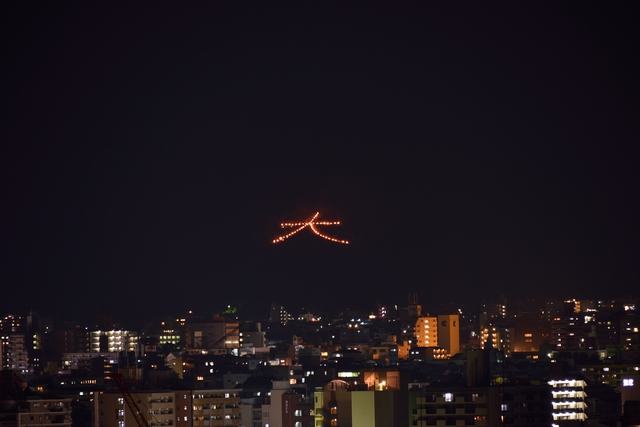 There are many local festivals "Bon Odori" are held during the "Obon" season. It is a summer dancing festival, which people dance to memorialize the dead as well as to enjoy pastime.
At Japanese festivals, there are usually many street stalls. You can enjoy festival specialties such as street foods, sweets, and games like goldfish scooping.
You may also see Japanese wearing summer kimono called "Yukata". Wearing a "Yukata" is one of the pleasures of the summer festival.
If you have the chance to go to summer festival in Japan, enjoy dancing, food stalls and traditional but unique atmosphere!
Fireworks
During summertime, fireworks displays are held almost every week in a lot of area in Japan. Many take place by the sea, rivers or lakes.
10,000 to 40,000 fireworks are set off at a single event, and famous fireworks festivals are even broadcasted on TV. Although fireworks display has become summer entertainment these days, it started as an event to mourn the people who died of the plague in the early 18th century.
It has gradually evolved, various types of fireworks were developed, and now it has become established as a summer enjoyment in Japan.
Besides big events, people also enjoy small, hand-held fireworks on their own too.
Although it is just in a short period of time, summer events may be a refreshing escape if you're tired of the heat in Japan.
Japanese people also enjoy many other summer events such as swimming, barbecues on the sea and rivers, camping, and "ghost" events.
If you stay in Japan during summer, these events will get you hooked.