Travel
A yummy-healthy-cheap lunch at the Italian restaurant Hamac de Paradis Kanbai-kan
One of my "secrets" to have good food without "spending all my money" is to have lunch at restaurants. One restaurant with delicious lunch and "lovely price" that I want to introduce this time is Hamac de Paradis Kanbai-kan - an Italian restaurant
If I could go back to Kyoto, I will definitely have my first lunch at Hamac de Paradis Kanbai-kan - an Italian restaurant located at the campus of Doshisha University.
Despite being a restaurant, the price here is pretty reasonable because the customers are mainly university students. The decoration here is also very elegant, so not only students but also office staff around this area come here to eat.
What I like about this restaurant is the high quality of the food and the varied menu as well as the friendly staff that are often students working part-time. For visitors, this is also an interesting experience to see how the university atmosphere in Japan is different from that in Vietnam.
During lunch, Hamac de Paradis Kanbai-kan is a self-service restaurant. The menu will have dishes that change daily and weekly and are written on the sign at the door.
The menu has 3 main categories: Pasta, rice, and the permanent menu
Moreover, the menu is changed daily and weekly, so every time I come here, I have the opportunity to look forward to seeing what is delicious and what is new that day (but honestly, I find everything delicious). Besides, the menu also presents typical ingredients of every season such as chestnuts or vegetables, etc.
The price of all sets ranges from 500 JPY ~ 600 JPY, which is a reasonable, even cheap, price comparing to the quality. Each set is balanced between starch - protein - green vegetables and is very good for health.
I remember that, in the past, I used to ponder whether to choose a delicious rice set without any side dish, which could make me full, or an elegant pasta with bread and salad but could make me feel hungry quickly.
Once you have chosen your dish, buy the coupon at the vending machine (unfortunately in Japan only), bring it to the processing counter, pick up your tray and water while waiting for the restaurant to cook your meal, then pick it up, enjoy, and clean up by yourselves. It is quite crowded during lunch, so you will have to wait for about 5-10 minutes, but the food is worth waiting for.
If you want to enjoy a variety of dishes in a more formal setting, you can come back here in the evening to enjoy an Italian meal.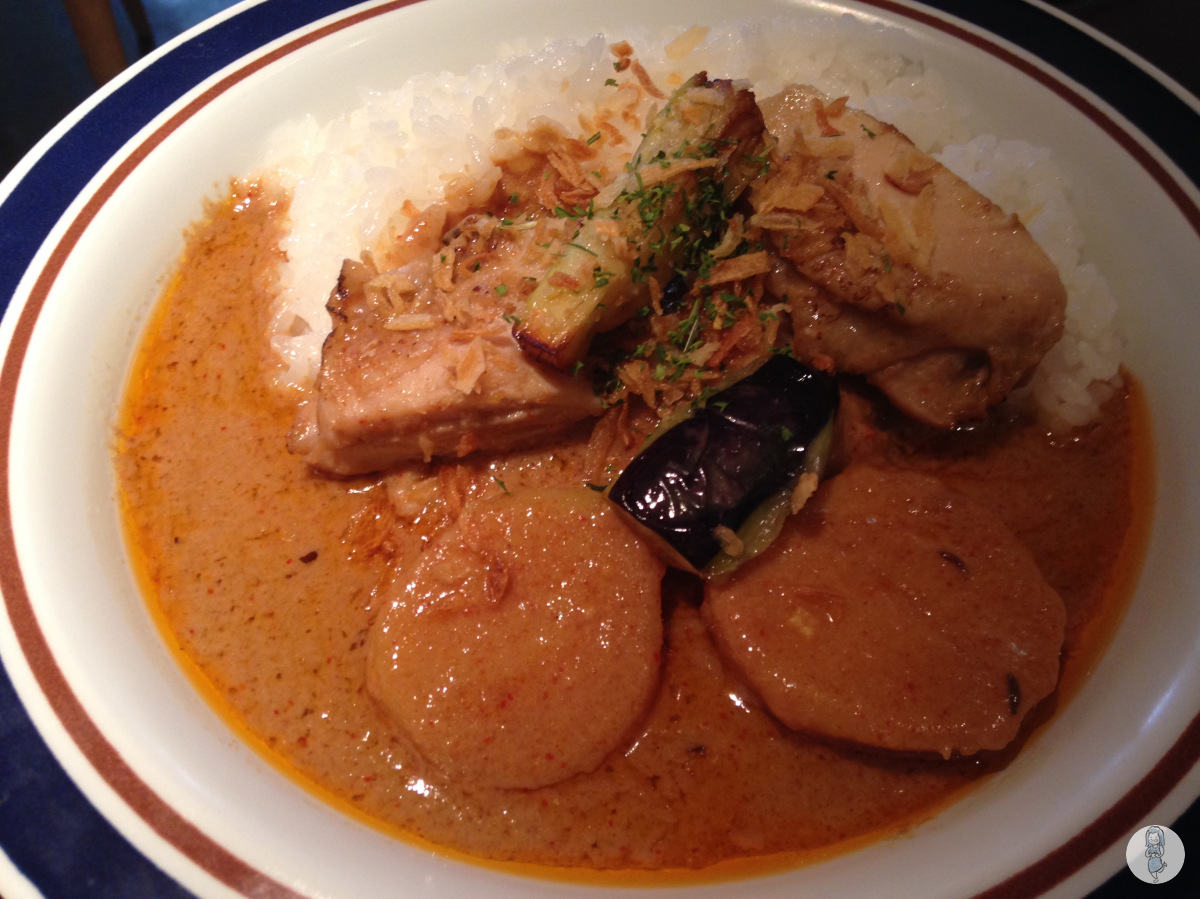 After lunch, if you want to have some desserts or sit down and talk with your friends, you can order the amazing Parfait ice-cream that only costs 800 JPY and is big enough for 2 people.
If you want to have lunch at Hamac de Paradis Kanbai-kan, I recommend you visit the Ancient Castle in Kyoto (for about an hour), then have lunch at Hamac de Paradis Kanbai-kan, which is only 5 minutes away on foot. After that, you can take a walk along the Imadegawa river and visit Shimokamogawa-jinja Shrine, which is also only 15 minutes away.
Some information about the restaurant:
Address: Hamac de Paradis Kanbaikan 〒602-0023 Kyoto, Kamigyo Ward, Goshohachimancho, 103 上立売下ル
Open time: mid-day from 11h - 15h; evening from 17h
Price: from 500 JPY - 800 JPY