Travel
Disneyland - Day Tour
I have been to Disneyland twice, my first time was when I was a kid, and my second time was a year ago. Like people say, "Disneyland is a happy place" I believe it is a place where the fairytales in our minds when we are children can happen.
Disney Land is an entertainment place. It is not just a place for the rides; it is where our favourite childhood characters are, and it is fascinating that we can see them closer, not on the TV but in real life. I get excited even just stepping inside Disney world.
Even though I am an adult right now, I have this childish thing in my heart that screams inside me, and I get so giggly seeing the adventures right in front of me. Going to Disney Land for the first time is overwhelming, and here are my favourite spots and rides I enjoyed the most.
Splash Mountain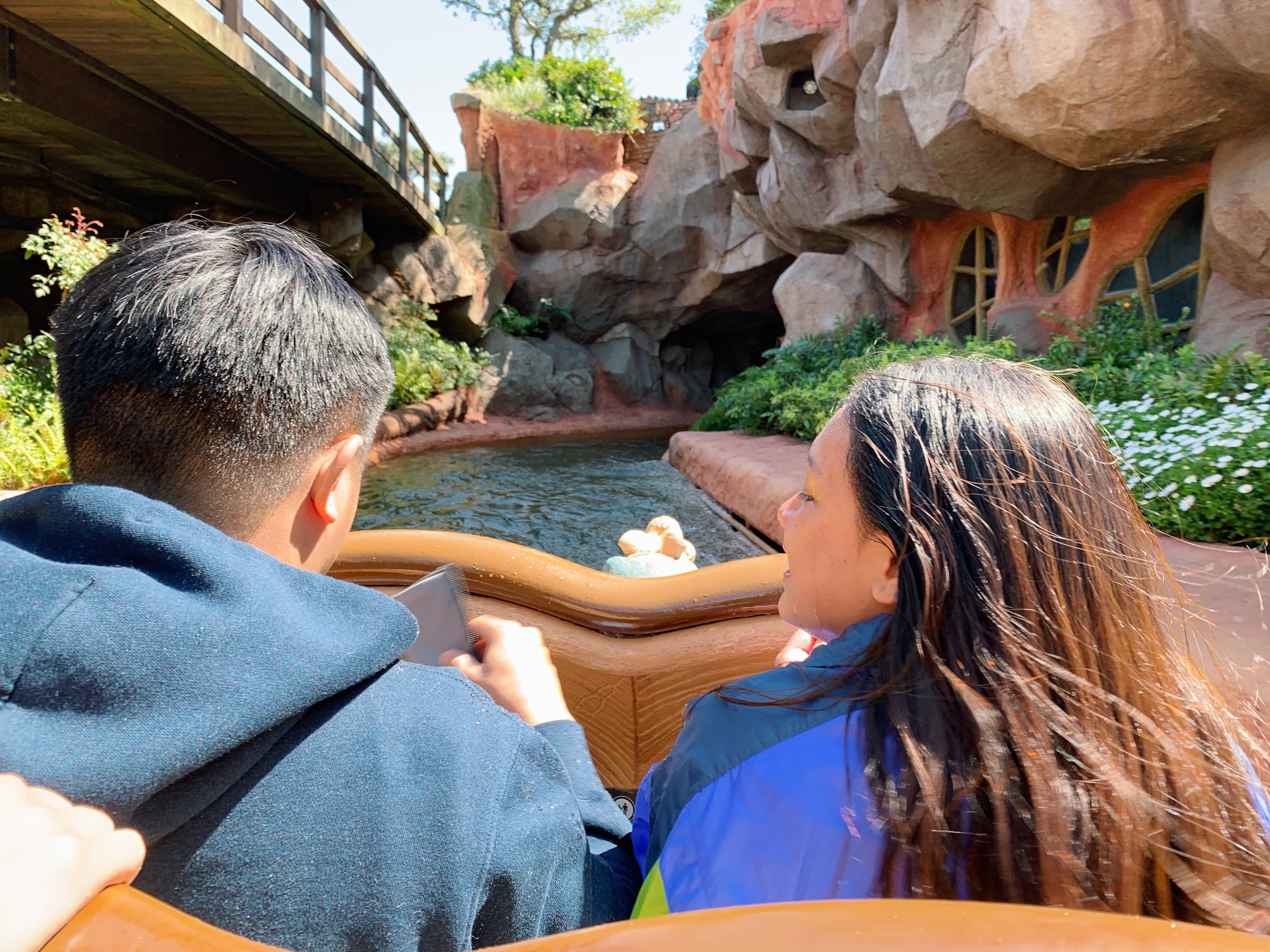 When I was a kid, I'm not too fond of heights. It makes my heart drop. But, this ride was cool, and I enjoy it the most. It is not a typical coaster ride; the speed does not go that fast unless during some drops, but it also is not that high.
The highlight of this ride was the cute stuffed toy animals that welcome you during your ride; It also sings, the sounds is playful, it is like being lost in a tunnel, but interestingly, at the end of the ride, a drop from the waterfalls awaits. The fun part is you get wet from the splash of the water.
Jungle Cruise: Wildlife Expeditions
Venture into the mysterious jungles inhabited by wild animals. This ride is cool, and I guarantee you that. It is like entering a literal wilderness, but the only fake thing is the animals, but it does look real.
It is thrilling, and many surprises await. It is like escaping from the jungle while finding the way out.
Big Thunder Mountain
This ride is also one of the famous rides. It has sudden drops and turns on a runaway mine train.
The best part is the ride going to the top of the mountain while having the clouds as your view and it drops suddenly. I have fears in roller coasters, but I did not feel any fears while riding here. It is also a ride I enjoyed.
Star Tours: The Adventure Begins
It is an unpredictable journey, the speed is fast, but it does not have sudden drops. You can enjoy the ride in the dark that has lots of stars.
It is dark, so you won't know what's going to happen ahead of you, which I think is thrilling and exciting. It is not recommendable for those who are pregnant.
Cinderella's Castle
Of course, taking photos in front of the castle is also one thing you should not forget since it is the best attraction spot in Disney world to take pictures. My friend and I took lots of photos here without minding the people because they won't bother since they are also busy taking their photos.
Fireworks
You should stay till night and watch the fireworks. It starts after the parade is finished, the fireworks are romantic, and the sparkles of lights are beautiful. The best thing is that the fireworks are held right next to the castle, so taking a video of it with the castle is perfect.
Tokyo Disneyland is as well beautiful during the night because of its stunning lights around. You can also buy a ticket for a lower price when you enter Disneyland in the afternoon.
I am sure there are more thrilling rides, but these are my top rides that are thrilling and exciting.
When preparing for your trip to Disneyland and would like to save, I suggest bringing some snacks and drinks with you. There are also affordable diners worth 1,000yen of food, which I think is okay, and some cute snacks have a Mickey Mouse shape. It is adorable.
Ticket
You can reserve a ticket online and choose to print the ticket at home or deliver it to your home.
You can also purchase a ticket at a Disney store or a convenience store such as Family Mart, 7-Eleven, and Lawson. It is a little bit complicated when purchasing from the convenience store since you need to use a machine which is all written in Japanese, but you can ask for help from the staff.
You can also purchase a ticket directly at Tokyo Disney Resort. Still, I recommend you buy a ticket before heading to Disney land/ sea because you can save time from lining up, and it is better to be all prepared without worrying about anything but to have fun.
Ticket price
1-Day Passport
Tokyo Disneyland or Tokyo DisneySea can be enjoyed for one day with this Park ticket.
Adult (Ages 18 and over) 8200 yen
Junior (Ages 12-17) 6,900 yen
Children (Ages 4-11) 4,900 yen
Ticket from 11 am
Adult (Ages 18 and over) 7,300 yen
Junior (Ages 12-17) 6,100 yen
Children (Ages 4-11) 4,300 yen
Ticket from 2 pm
Adult (Ages 18 and over) 6,300 yen
Junior (Ages 12-17) 5,400 yen
Children (Ages 4-11) 3,800 yen
Hi! I am Sheryl, I am now living in Chiba, Japan the neighbor city of Tokyo. Im an adventurist who loves to explore places, learn new things and discover new cuisines. My passion includes writing, painting, fashion and travel.