Lifestyle
Essential money saving tips while living in Japan (Part 1)
Known as a country with a very high cost of living, it is very crucial to know how to spend your money wisely when starting your life in Japan. This article will recap all my personal tips so far after 5 years of living and working in this country.
To save more, the very first and foremost thing is we should distinguish between what we truly need and what we want. Food - Accommodation - Transportation are all the indispensable and basic expenses for your existence.
In part 1, I'll focus on recounting my own experiences of saving expenses on food so that you may find it useful for yourself.
1. Free up some time to cook your own meals
Try to make your lunch box prior going to work or school and avoid eating out or buying ready-made meals in convenience stores (or Combini). Not eating out is doubtless a way to save money that all of us may know but not including the fact that the pre-made meals in convenience stores are much more expensive than those in supermarkets and, obviously home-cooked meals.
Price per item in convenience stores is always higher than in supermarkets because you can find it available on shelves all the time: the convenience stores are always open 24/7.
If you have no time or you are not good at cooking, at least you should buy ready-made meals in supermarkets, especially they usually offer 30 - 50% discount at the end of the day before closing. So for those who come home late after school or work, there are also some supermarkets which stay open till midnight or overnight as Aeon Mall or Donquijote.
2. Make a list before going shopping
It not only saves your money but also your time when shopping with a list. All the supermarkets are purposefully designed so that you have to spend time there to go through as many store shelves/stalls as possible. To achieve the best sales, items in the supermarket are placed in the most eye-catching positions as it can be. Therefore, shopping with no purpose will lead you to pay for something you not really need at all.
3. Get into a habit of price research
Every store, every supermarket designs and implements different sales strategies. Based on that, the store will apply discounted price to specific item at a time to boost the total sales. Why don't we take advantage of it to save more?
One of very simple examples is Drug store in Japan. In addition to medicines, the drug store also sells daily consumer goods and daily food as well. Noticeably, its daily food are always sold at a very low price or even lower than in the supermarket to attract customers.
Instead of buying a package of bean sprout at the price of ¥29 to ¥49, why don't we buy it in the drug stores at just around ¥18 to ¥25. Beside drug stores, you can consider some discount supermarket as Donquijote (available throughout Japan) and other local places depending areas.
In the discount markets, necessity goods are always offered at significant competitive prices, sometimes they are even much cheaper than in the supermarket (On the other hand, other goods as home appliance, perfume, luxury items, etc. are quoted at higher price to offset the loss).
However, one thing you should note is that in those discount supermarkets, there is a limit number when a customer buys an item at the significantly discounted price. If the total number of items is greater than the limit number set, the customers must pay higher price for all excessive items. For example, when you buy 2 packs of egg (10 eggs), the first pack will cost you ¥128 but you have to pay higher for the second one.
4. Pay attention to promotional campaigns of every store
Even with national brands, prices change depending on time. Thus, buy your desired items with no hesitation when you see it's on sale.
The image below will clearly illustrate for this statement. The normal price for Fino - hair treatment mask is ¥548 but in this season, it's only ¥498.
5. Take advantage of Cashless payment
During the period from October 2019 till June 2020, a large number of stores are running discount programs applied for all customers who pay by card (Cashless campaign) including QR code, credit card or IC card.
Customers will get a cash back on the purchases up to 5% to supermarkets and 2% to some of convenience stores. Hence, seize this chance for your shopping. For any students who are not qualified to open credit cards, you can make payment by train or bus card.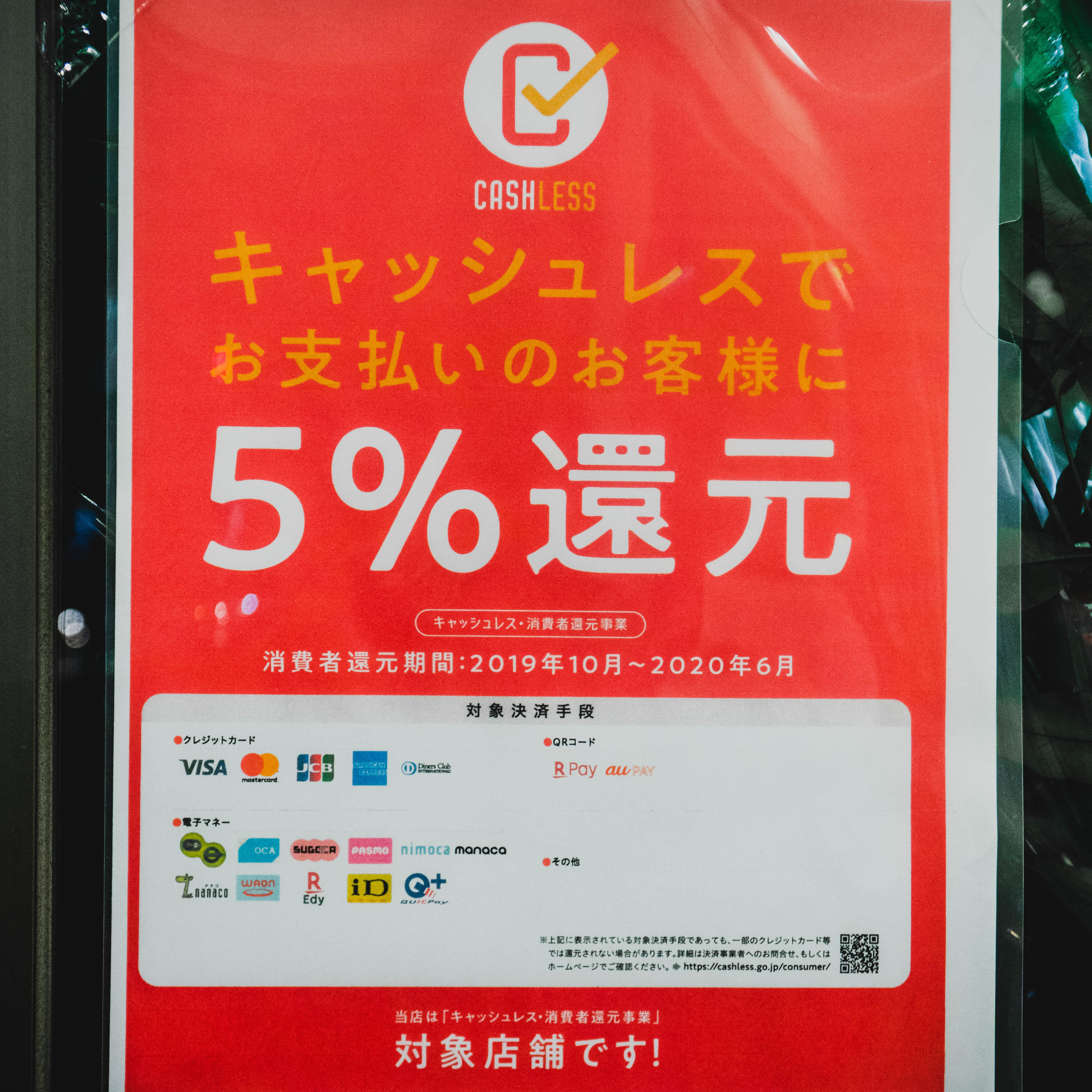 Hope those experiences are somehow useful for you and see you soon in my upcoming articles!