Lifestyle
Giving birth in Japan
Have you ever wonder how the whole process of giving birth happens in Japan? What are the conditions in the hospitals and how the new mothers are treated?
I was also curious about it once I got pregnant in Japan, and the following is just my personal experience.
There are private hospitals with English-speaking staff, and there are public hospitals where doctors and nurses may speak English. But not everyone and not so fluently.
1/ Cost
The cost of childbirth in private hospitals is about 7,000$ while in public hospitals somewhere around 4000$-5,000$ and it is only if the birth is natural and in a common ward with 4 people.
There is an additional fee for a private ward (160$ per day), for a caesarean section, or for other complications.
However, the government covers a certain amount of a cost for all citizens and temporarily residing students/employees (420,000 yen), plus a discount on a planned gynaecologist visit during pregnancy.
We gave birth in a public hospital, in a private ward and stayed 5 days (for natural childbirth they keep you - 5 days, for cesarean - 7 days).
2/ Labor and Delivery
During labor, you wait in the prenatal ward, where they provide you with a meal three times a day (I waited for my birth for about 20 hours). It was just me in the ward, and in general, all the days of my stay in the hospital there were few women who gave birth.
In Japan, natural childbirth is prioritized, and epidurals are not recommended.
But I did not inquire about it, as I was determined to give natural birth.
My husband was with me all the time, and he supported me in every possible way such as doing massage. The nurse was checking the baby's heartbeat and contractions every hour, some nurses were coming with an audio translator, and all of them were very nice and polite.
We had partner delivery, any emotional and physical help from a loved one is very important at these moments.
When the long-awaited moment of meeting the baby happened, they gave him to me for a couple of minutes, my husband made photos, then the baby was taken for examination.
After everything is finished, they transferred us to my ward, I remember sleeping a few hours before morning, then after breakfast, they brought a baby.
It was an amazing hours when me and my husband we were just staring at baby until we realized that we've become a parents.
3/ Stay in the hospital
From the first day of hospital stay, they explain how to hold the baby, how to feed, what to do, they brought a laptop into my ward and put an educational video on motherhood and care.
The interesting thing was, that they do not allow us to put on our clothes for the baby. They give a newborn set with sterile towels and swaddle and each time they bring extra sets.
A baby mostly stays with you, but in the morning and in the evening he is taken for a check-up for a couple of hours, and also for a mommy to have a rest. So every day they monitor the condition by checking the temperature, and blood pressure of a baby and mom.
I liked the food, it was always varied and tasty, but sometimes I didn't feel full on Japanese portions, it all seemed light but nutritional.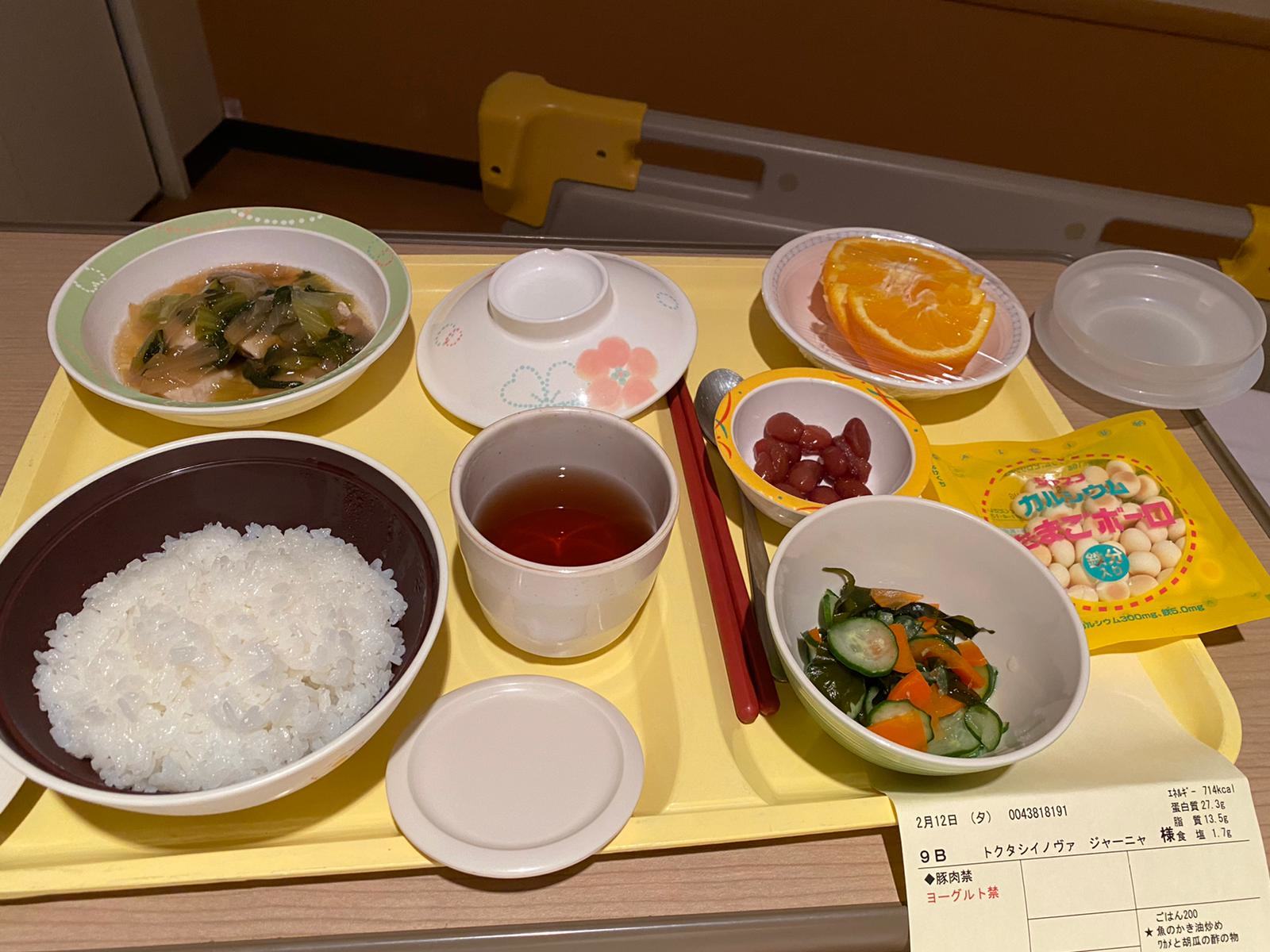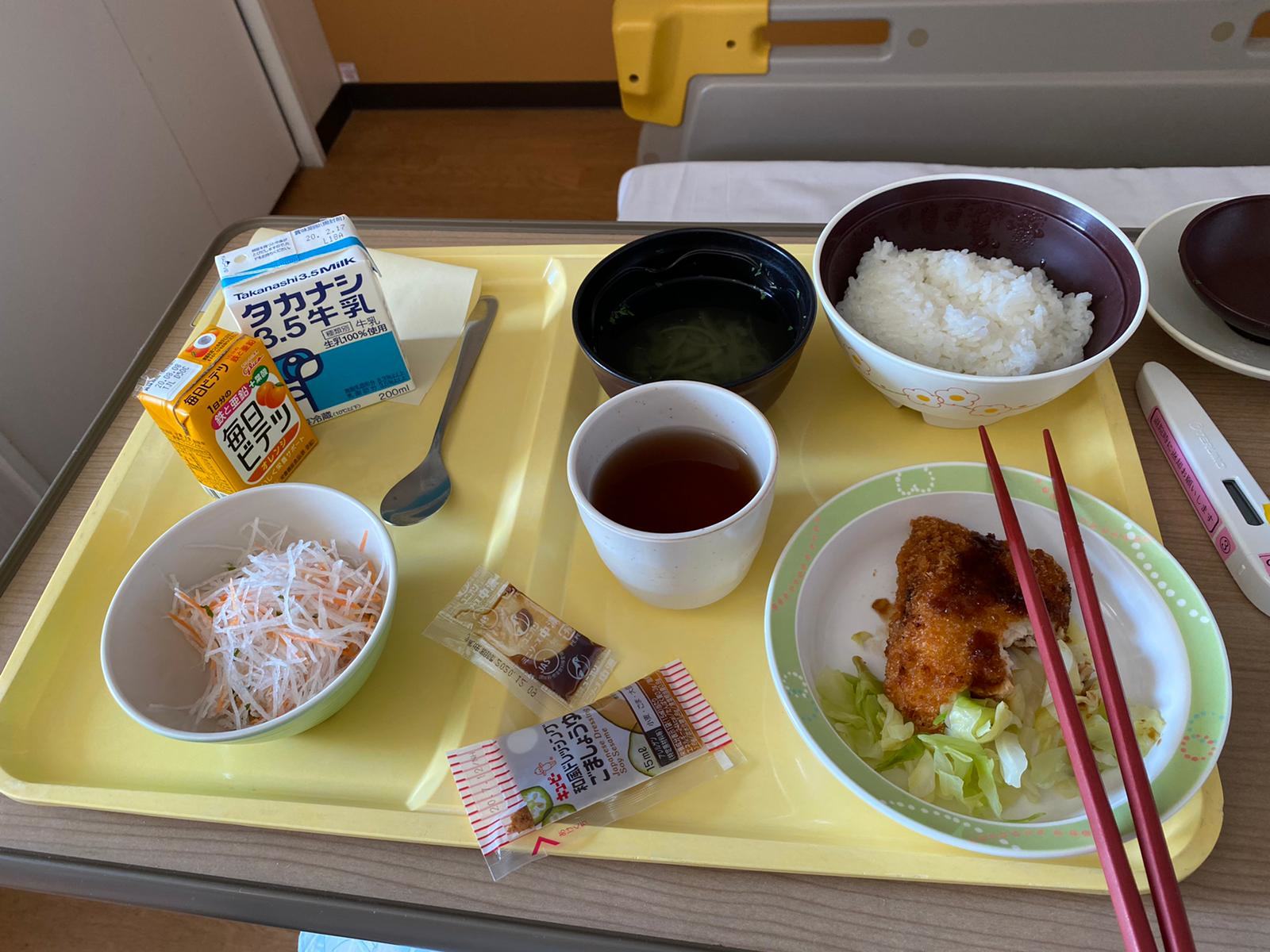 In conclusion
Even though I have nothing to compare with since it is my first delivery experience, I liked the attitude and approach, the devices and equipment were new, the care that all medical staff were showing did a big impression on me.
The only and main difficulty was the language barrier and frequent misunderstandings. Unfortunately, I did not have time to learn Japanese, but the medical staff always carried a digital translator and tried to make sure that I understood everything, which is very thoughtful of them.
I am from beautiful country called Kazakhstan I am married and we have an adorable child who was born in Japan, Tokyo My specialty is Tourism Management, that is why I love to share all my experiences of cultures and traveling destinations,and I'm happy to share with my current experience in Japan