Culture
Harajuku - The unique and unusual street style in Japan
Harajuku originally implies a district in Shibuya, Tokyo. However, ever since the Japanese young generations started to express their personality through their fashion style in the 1980s, it is no longer just an ordinary place but has become the birthplace of cultural waves that generated fashion lines such as lolita, visual kei, decora, fairy kei, etc.
After more than 3 years of pursuing the Japanese street style, I have always regretted the fact that I had not known about this style sooner. The way I see it, this is a "rebellious way" to express one's personality or emotion through fashion.
Harajuku has plenty of substyles, depending on each individual's preference. In this article, I will introduce to you some typical and popular ones such as:
Visual Kei
This movement whose characteristic features are bold eye makeup style, rebellious hairstyles and outfits with dark colors being the main primary colors is the creation of Japanese musicians.
With the aim of making a strong impression on the audience, both visually and musically, all rock groups today dress in this style. Therefore, it is relatively easy to recognize the taste in music of young people following Visual Kei style.
Gyaru (Gal)
Gyaru reminds everyone, and me, of stylish girls with brown skin, circle lenses, long artificial nails, false lashes attached to both upper and lower eyelids and hair dyed in light colors.
My favorite singer, Amie Amuro, also dresses in this style. There is even a substyle called Amura, which is named after her.
There was a time when Vietnamese and Korean also responded enthusiastically to this style
Decora
This style started in the 2000s with the singer Kyary Pamyu Pamyu as the representative face.
Each outfit often comprises a hoodie, short skirt, small colorful accessories attached to the hair, rings, necklaces, and bracelets. These pieces are mixed and matched according to no specific color scheme.
Fairy Kei
If you don't pay attention, you can easily mistake Decora for Fairy Kei.
Fairy Kei does not require too many small accessories but focusing on pastel colors of outfits, hair, backpack, etc made from floating materials such as cotton and chiffon with the main image being unicorn, rainbow, angel and so on.
Lolita
I am currently following this style which is influenced by Western clothes during Victoria and Rococo periods. Lolita aims to present a cute, feminine, or classic and elegant image.
Different from other Harajuku styles that allow people to dress freely, Lolita has some rules. For example, a petticoat is compulsory and the outfit cannot be too revealing. Lolita is categorized into some substyles as follow:
Gothic lolita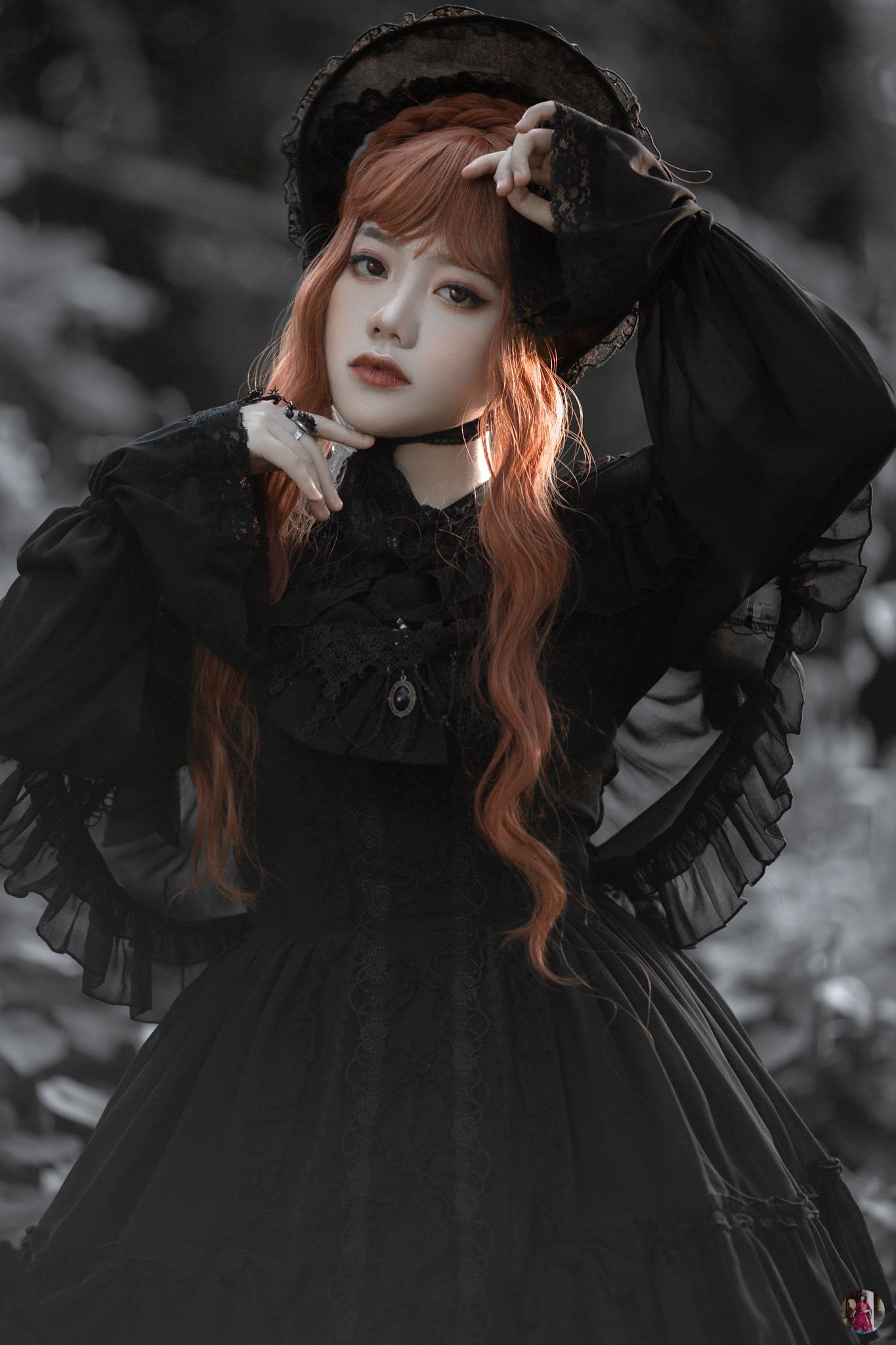 Classic Lolita
Comparing to other Lolita substyle, classic lolita prefers neutral color tones, and the dress is usually longer, too.
Sweet lolita
Ouji
In addition, there are some other substyles such as Qiloli, Waloli, Country, Sailor, Hime, Kuro, Shiro, Military Lolita.
Mori Kei
With clothes made from natural materials (linen, cotton, wool), long skirts with small flower pattern in rustic colors such as cream, moss green, light yellow, brown, etc, the Mori style is considered the "forest fairy" in Harajuku. You should try this style at least once!
Yami Kawaii (Menhera)
"Yami" means dark and "kawaii" means cute. This style is relatively new but has become very popular among young generations since it reflects the actual pain and depression of people through the images of cute fake needles, bandages, pills, and blood on clothes in pastel colors.
This cute style expresses the wearers' negative thoughts, thus helping them relieve some of their negativeness and helping them connect with society through the fashion community.
After some research, one can see that from an artistic angle, each substyle of Harajuku, despite being somewhat bizarre and peculiar, has its own meaning. I bet that from now on if you have the chance to visit Harajuku and come across someone with a "different" style like those mentioned above, you will just find them interesting and creative!
If you want to find out more about this street style or you are just curious about how I fall in love with it, wait for my next article o(≧▽≦)o