Lifestyle
How I adapted my Vietnamese eating habit, living in Japan
Japanese Combini is very useful, but cooking your own food is saving money and safe too. Here is my diet journey in Japan life and recommendations.
When I first came to Japan and took my first job as a food deliveryman, I chose to have breakfast at convenience stores or fast food stores. For lunch, I usually went out with colleagues or went to the Combini for some pies to get by, then dropped by the market after work and get some food to cook for dinner.
Food at the Combini was not so expensive, but after some time living here, I realized that the best way to get nutritious, yet cost-saving meals is to cook all three meals by myself.
Start the habit of cooking three meals per day with frozen food at the market
Ever since living in Japan, I now know that going to the supermarket is quite a luxury. I have to wait until around 9 PM every time I go to the supermarket, since it is the "golden time" for the food discount. The discount is around 30% - 70% depending on the type of food, so I usually shop for 3, 4 days in advance.
Some food only have 1, 2 days until expiration date, but with the harsh living condition in Japan, me and many other Vietnamese choose to ignore even if the food is a few days past expiration date.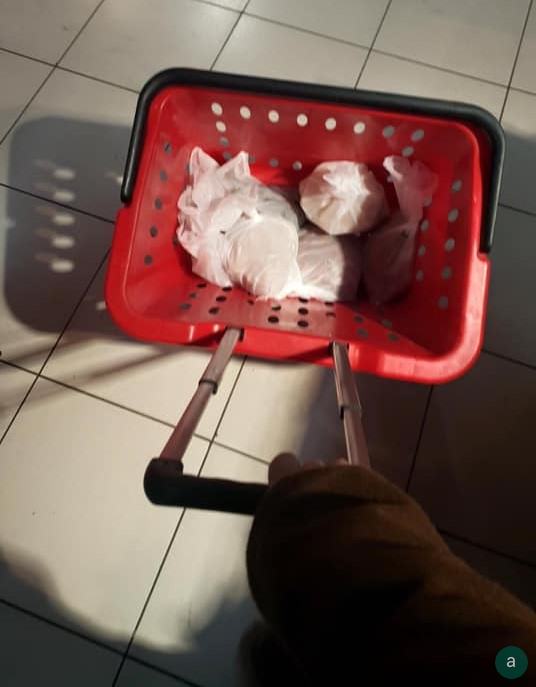 An interesting point is that the supermarkets here usually sell saltwater fish rather than freshwater fish. The price of saltwater fish is quite expensive, I usually buy it for cheap so it's mostly just bones and skin.
However, living here has turned me from a picky person who didn't know how to cook to someone who is satisfied with anything with just some condiments.
When I first came here, I was able to get a quite impressive, clean fridge. There were also some old microwaves, I was going to get one but all of them had some smell that was hard to get rid of.
So whenever I want to defrost some food, I have to put them a bowl filled with boiling water.
Craving Vietnamese cuisines after having so much frozen food
I'm not sure how it is for you but whenever I call home, I get hit with such intense emotion and sadness. When that happens, I always go into the kitchen and make something related to my childhood, to my parents to lighten my sadness.
After many months of living in Japan and getting used to the lifestyle, language, I started to find places that sell Vietnamese ingredients to be able to cook at home.
My first option is to buy from websites by Vietnamese sellers living in Japan
1) saigonjp.com: This is my favorite website and I have bought from it many times. It provides anything from canned food (pâté, shumai, meat stew, etc.) to pork, beef, gio cha (Vietnamese meat loaf), and even dried rice noodle.
Payment method is either direct payment or via bank transfer, quite quick and simple. The store will also provide free-shipping for orders above 10.000 yen. But personally I have never bought to that extend, it seems like such a waste.
2) chovietnamjp.com: This website sells not only meat and vegetables but also spices such as soup powder, fish sauce, and soy sauce.
This website doesn't seem to have a free-shipping policy yet. The shipping fee depends on where you live and your total order value. I usually buy from this store together with my friend, and it seems that for orders above 10.000 yen, the shipping fee will be around 200 yen cheaper than for orders below 10.000 yen.
My second option is to directly buy from markets selling Vietnamese ingredients
I have only visited the market in Yao city, Osaka, once since my friend kept pestering me about it. But I still think that ordering online is more convenient. If you want to avoid shipping fee then just order together with your friends on the website.
The bustling market in Yao is the gathering place for Vietnamese community. I visited on the weekends and the market was so crowded and festive. If you are feeling homesick, this is your chance to hear your beloved mother tongue anywhere in the market.
You can use the keyword ベトナム食品 plus the place you are living, or search Vietnamese Groceries in Japan (or Tokyo/Kyoto/Osaka/…) on Google map.
Share with us your memories as well as budgeting plans when residing in Japan!