Travel
Miyazaki: Moving to the South Coastline and Exploring Local Food
Going to Nichinan City and Aya Biosphere Reserve with some recommendations on what to eat in Miyazaki
Moving along the stunning coastline of Miyazaki prefecture, we will reach Nichinan City, another city of Miyazaki Prefecture. In this lovely city, there are several tourist attractions that are also worth exploring.
Sun Messe Nichinan
The Sun Messe Nichinan contains the world only replica of Moai statues on Easter Island, inside an amusement park. Even though it is called amusement park, there is actually a lot of space and a museum, but not so many games and machine that normal amusement parks have.
Maybe it is because those statues are also considered to embed some sort of fortitude, so there is no strange to see people praying to the statues.
I mostly enjoyed the breeze from the ocean and the view while I was there. The area was designed like a hill, from which you can see the ocean.
Obi Castle Ruins
Known as Kyushyu's little Kyoto, Obi Castle contains the historical aspects for people who want to learn more about the history of Miyazaki.
Built around the 15th century, the castle witnessed a lot of historical events, ranging from the war between two samurai clans which lasted for hundreds of years to the rebuild of the main gate using Obi wood - an expensive and high-quality wood specialized in making ships.
Udo Jingu Shrine
Udo Jingu Shrine is probably one of the most famous tourist attraction in Nichinan City since it is the only Japanese Shrine that was placed in a cave near the coastline.
The Shrine is dedicated to Yamasachihiko, the father of Emperor Jimmu, the mythical first emperor of Japan. There are several mythologies around this shrine and the emperor.
It is no clear where and when he was born, but the similar point of all the myths was the breast water from the rock inside the cave is said to have raised the emperor.
Therefore, it is believed that if a woman drink the breast water in the cave of Udo Shrine, she will soon be blessed with a baby.
Aya Biosphere Bridge (Aya no Teruha Otsuri Bridge)
This destination is actually not in the same direction to go to Nichinan City from Miyazaki City, it is also quite a trip to reach - around 1 hour driving from Miyazaki City.
But, all the effort will be paid.
The Aya Biosphere Bridge is a part of the Aya Biosphere Reserve Area.
It is a UNESCO Man and the Biosphere Program, placed in one of the country's remaining largest lucidophyllous forest. It embraces high biodiversity and is the home for many indigenous creatures.
The Bridge is the only way to go to the forest from the mainland.
Aya Biosphere Reserve is quite far from Miyazaki City (about 1-hour driving) and there is no cell phone signal there. However, you will not need your phone.
The spectacular view from the bridge will take away any thoughts of looking at your phone.
It is really high on the Bridge, so if you have a fear of high, it may be difficult a bit.
But after crossing the bridge, there will be a small stair leading down to the actual forest and a waterfall. However, when I came there, the heavy rain in the Kyushu region 2 weeks before created landslides in that area, and therefore the waterfall was stopped.
When going down I did see a snake and some lizard. It is clear how biodiversity the forest is, and also how you, as a tourist, should not have any further intervention with those creatures besides looking.
What to Eat
Talking about Miyazaki popular dishes, you shouldn't miss their chicken dishes, including Chicken Nanban and Charcoal-grilled Chicken.
Chicken Nanban (チキン南蛮)
You can find Chicken Nanban in almost every prefecture in Japan, but Miyazaki was the original place from which Japanese-style Chicken Nanban was born.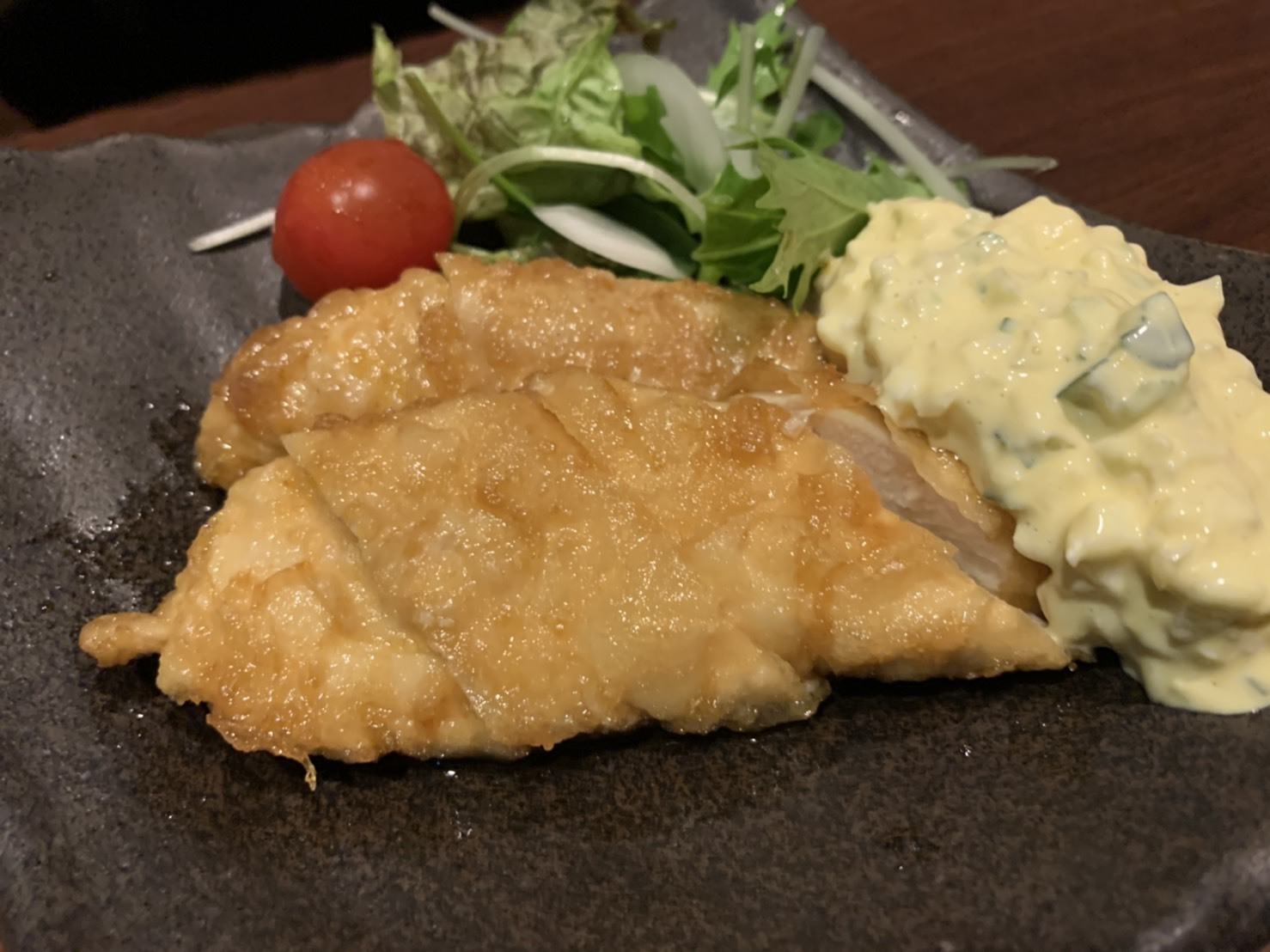 It is similar to the saying "When in Rome, do as the Romans do!". If you visit Osaka, you will probably try Okonomiyaki or Takoyaki. The same with Miyazaki, Chicken Nanban is one of the must-eat in its own original city.
Charcoal-grilled Chicken
Now this dish can't be found that easily outside of Miyazaki. Different from the sweet and sour flavour of Chicken Nanban, this Charcoal-grilled Chicken has a distinctive flavour of charcoal, as well as an earthy taste with every bite of chicken you take.
You can choose which part of the chicken to be grilled, I choose the mix between the breast, the thighs and a little bit of momo (chicken fat) to have a balance.
Miyazaki Mango-related Sweet
Miyazaki is also known as a mango-specialized prefecture in Japan. Due to Japan's weather condition, there are a limited amount of mangos produced in this prefecture every year, and Miyazaki mango is also extremely expensive.
However, you can still try its taste by eating some mango-related Sweet here. You can find it in almost every souvenir stores.
---
Miyazaki is definitely one of the most amazing and beautiful prefectures that I have ever been to in Japan. Not only the amazing natural scenes but also the incredible food and friendly local people have together created a wonderful summer vacation.
If you have the chance, Miyazaki will not be the place you want to miss!
Hello, my name is Ha and I'm currently living in Japan. I hope that my share of experiences about life in Japan with the perspective as a foreign student will help you to visualize a bit about how life in Japan for a foreigner is like.