Lifestyle
My first New Year celebration far from home
Throughout my childhood, I had not even once celebrated New Year not being accompanied by my family and friends. But a spring two years ago, I was on my own in Japan while everyone was gathering at home to welcome this special time.
While in Vietnam or other countries like Korea, China, people celebrate New Year on January 1st of the Lunar calendar, Japanese people base their New Year celebration on the Solar calendar.
In 2018, due to some personal plans, I decided to stay in Japan during both Solar and Lunar New Year holidays. That meant I had to spend my New Year's Eve alone in Japan, which my parents opposed very much.
Because I usually returned home only twice a year, and they were really upset as I would miss an important family reunion that New Year holiday.
Japanese New Year only lasts for a few days
On December 31st, 2017 - the last day of the year, I decided to take a walk in the surrounding to see how the locals welcome their New Year's Eve.
New Year holiday in Japan is not much different from normal days. People only pay special attention to December 31st and January 1st, and after these two days, things quickly return to normal.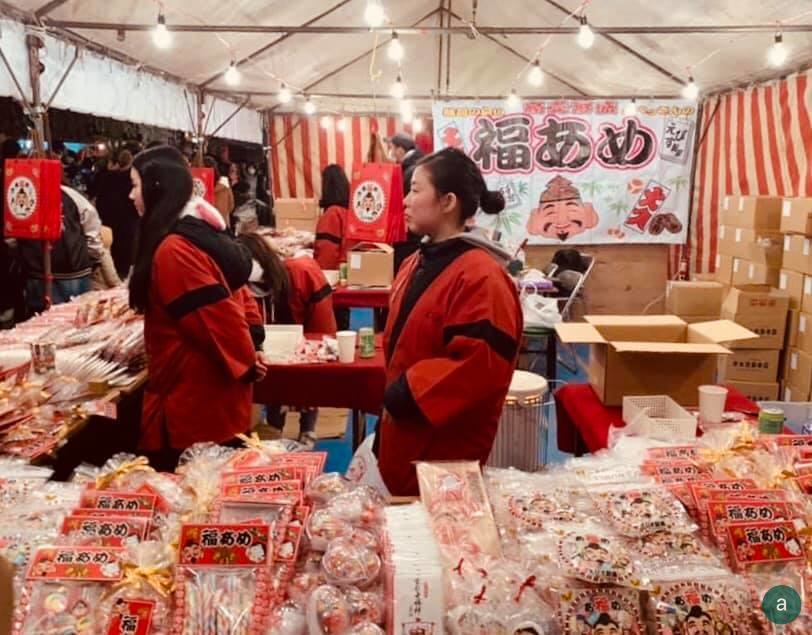 The last day of the old year is a chance for the whole family to go outdoors and walk down those spacious roads full of shops that sell decorations and food stalls that offer snacks for kids. Meanwhile, the first day of the new year is an occasion to visit shrines together to pray for good health and fortune for everyone.
Each country has its unique way to ''warm up the heart of their people"
What's different between New Year in Japan and in Vietnam is that, while the Vietnamese visit each of their friends and relatives' home to send New Year wishes, the Japanese do this through phone calls.
To me, this custom was a little bit unfamiliar and hard-to-adapt.
Up to that point, every New Year in the past my parents always took me along to visit our relatives, which was a joyful time! In such cold weather, we warmed up each other with our sharing jokes and smiles. Our New Year lasts for at least three days, hence I was able to meet a lot of relatives and close friends who were too busy on normal days.
People in Japan spend their New Year holiday in a pretty quiet way. Every family would close their front doors and celebrate inside with traditional Ozoni soup and Sake rice wine. There wouldn't be any cheering sound out on the streets, neither would there be any new year fireworks echoing. However, people here prefer enjoying their traditional meal together with their loved ones to exchange feelings and warm up each other's heart.
Perhaps, it was this tranquillity on such a special holiday that made me feel even more lonely and homesick, no matter how hard I tried to integrate myself into the crowd.
Nevertheless, I could also regard it as a unique experience - a particular experience that gave me the feeling of having become "a true grown-up". Only people reaching their adulthood were able to hold back their unhappy tears and motivate themselves towards the good things waiting ahead in a far-from-home land.
In the morning of the first day of the year, I rewarded myself with a made-by-me bowl of warm Ozoni. After all those days in Japan, isn't it worth looking back at your passionate hard work while enjoying your food?