Travel
Onjuku Beach - Things to Do And Where to Stay
Onjuku Beach is not that far from Chiba city and Tokyo. It is easy to access and is very peaceful because of its less crowded people. There are hotels right in front of the beach where you can enjoy the ocean view from your room.
It had been a little stressful ever since the pandemic happened, so the first thing that came to my mind is to go to the beach.
I started to check on the internet, where the most accessible beach has a comfortable hotel where I can stay while enjoying the ocean view, and I came across Onjuku Beach.
Surfing
The beach is well known for surfers because of its strong waves. I see many surfers who visit this place, especially during high tide, when the waves are stronger.
There are shops in front of the ocean where you can borrow a surfing board, so, if you do not have a surfing board but always had a strong desire to try surfing, then start renting a board and go out in the waves.
Reading a Book
While there are people who enjoy playing with the waves or with the sand, there are also people who enjoy the waves while reading their favorite books just like me.
It is the perfect place to read a book at Onjuku beach because there are less crowded people and the sounds surrounded by you are more concentrated on the sounds of the waves.
Family Outing
Since the pandemic happened, people appreciate going more often to enjoy nature, and I think the sea waves are very relaxing, which can also help your mind relax. Many families also enjoy the scenery while they sit and relax while their children play with the sand. It is a perfect time to enjoy family time.
Where to Stay
Sayan Terrace Hotel
If you want to go to the beach and unwind, relax, or have some refreshments, it is a good idea to stay in a hotel where you can enjoy the view of the ocean and have a time of yourself or with your loved ones.
Sayan Hotel is the first hotel that caught my attention upon searching where to stay in Onjuku, it may be small, but the rooms are perfect and pretty wide inside.
I have stayed in a Suit, and the experience I had was unforgettable because you can enjoy a private jacuzzi tub inside your room while listening to the ocean waves. That was one of the best highlights of my entire trip to Onjuku, and I am still daydreaming about going back. You can book your stay in the suit for a lower price if you book a month before your stay.
Address:
Restaurants
Onjuku Beach is famous for its seafood. There is a sushi restaurant where you can enjoy just in front of the hotel or nearby.
If you are not into seafood or sushi, that is okay; there is a Hawaiian restaurant/cafe called Hula-Hana, a walking distance from Sayan Terrace Hotel. Their food is delicious, and their beer is also originally from Hawaii, so you can have a little taste of Hawai's experience for a moment.
Address of the Hawaiian Restaurant: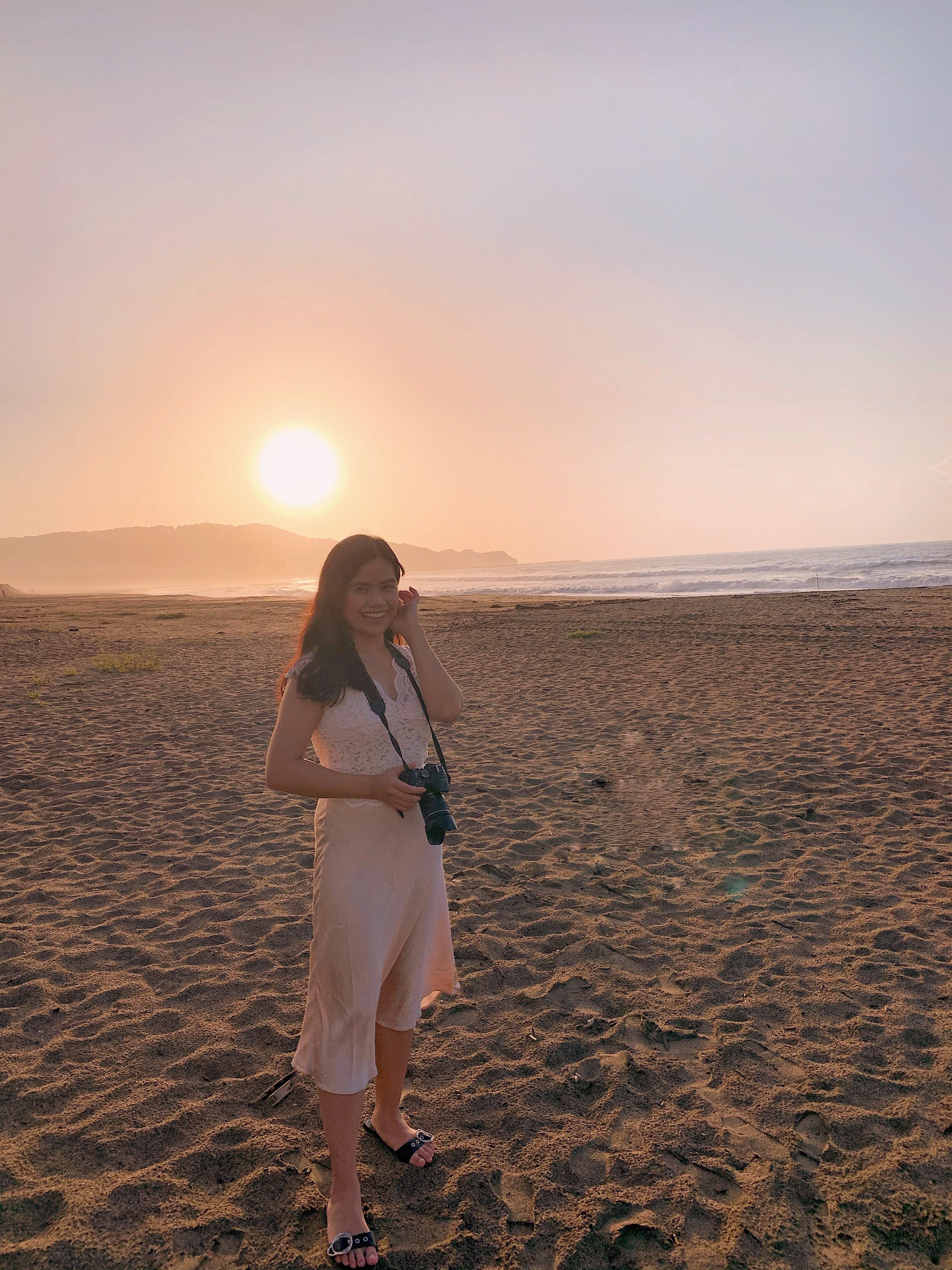 My Stay in Onjuku was amazing. The beach has always been a comfort to me, and I believe it helps as a therapy, especially listening to the beach waves helps the brain relax. It as well helped me to meditate on some things peacefully.
Onjuku has captured my heart, and I have been back for quite some time now. It is a great place to relax if you are thinking of having a short getaway from the city even during the cold season.
Information and Access
Address: 10 mins walk from Onjuku Station.
Nearest Station: Onjuku Station
It takes 1hr and 12 mins from Chiba Station, and the cheapest cost is 1,166 yen.
From Shinjuku Station, it takes 2hr 26min, and the cheapest cost is 1,980 yen.
It takes 1hr 44 min if you take a limited express train from Shinjuku to Onjuku but cost about 3,870 yen.
If you are on a budget, you can go earlier and take the local train, but if you cannot stand a long trip, I suggest you take the limited express.
Hi! I am Sheryl, I am now living in Chiba, Japan the neighbor city of Tokyo. Im an adventurist who loves to explore places, learn new things and discover new cuisines. My passion includes writing, painting, fashion and travel.