Study
Part 2: Heading to the City of Roses: Fukuyama (Shin Osaka - Fukuyama)
Dating with the "Snow princess" to see Japan at a very high speed
In 2019, I decided to leave everything behind to study abroad and Japan was chosen to be the place where I pinned all my hopes and ambition for the better future. The previous part is about my journey from Kansai Osaka airport to Fukuyama city located in Hiroshima prefecture, and about all my confusing moments when I was in Japan for the first time to successfully arrive in Shin Osaka.
You can read Part 1 here:
From Shin Osaka to Fukuyama
In this part, I'd like to continue my journey with how I actually got to Fukuyama. Though the distance was much longer this time, it took me less time. Do you know why? Because I was on the date with one stunning beauty called "Snow Princess" and the old man also said that "Date with a beauty (Bijin: 美人) makes your time pass by faster".
As mentioned in part 1, due to my inexperience I chose to go with the first result and not surprisingly, it was almost the costliest option: JR Pass and Bullet train (Shinkansen: 新幹線).
My time with JR pass ended and another begun since I met my "Snow Princess Shinkansen (新幹線)"
Express train (新幹線: Shinkansen) is the short way to indicate this special type of transportation that my Sempai told me.
- Normal or express one? He asked.
- The express one. I answered.
Precisely we should call it as a bullet train.
Actually, Japan is the third country I left my footprints after Thailand and Cambodia - the neighboring countries of Vietnam. Thailand was the place I first experienced the MRT, not a bullet train. Maybe that's why it made me so confused and nervous at first as "On the first date with my girlfriend".
To create a very good impression on the first date, it's no doubt that you should pay for some-thing. It worked exactly the same with the elegant "Snow princess", the expenses were much more higher compared to other types of transportation.
With the distance of 200 kilometers, Shinkansen will immediately charge you about 7.000 yen ~ 9.000 yen (about $60 ~ $80), about 10 times higher than 0 Vietnam dong ticket of VietJet air...
Note: You guys should keep in mind that all number and time displayed in Google Map are precise with every minute. Always put an eye on your watch. Be late for trains mean the ticket on your hand turns to something valueless and you have no choice but rebuy another one.. It is so so bad!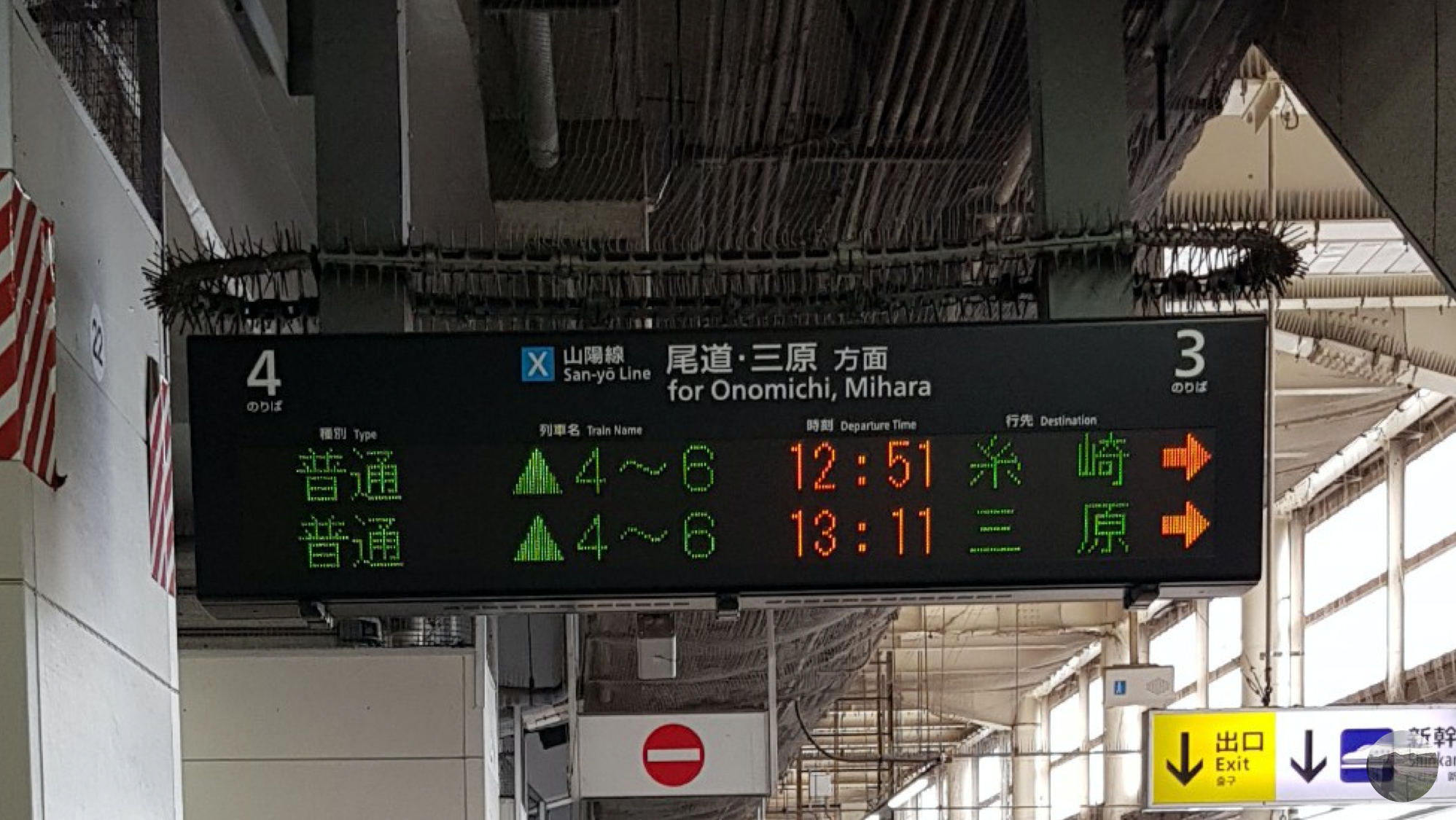 Yes, what will be will be!!! Done price and route check in Google Map, there it goes: Buy and pay for ticket.
Buy Shinkansen ticket on the counter
There are two main ways for you to buy a Shinkansen ticket: automatic vending ticket machine and buy on the counter. You know what? I was so sick with the ticket machine and I did not want to take forever, again, to check every character on the screen like last time so I went with the second way.
The truth hurts but admittedly, the Japanese people mostly do not use English that good since their English pronounciation is strongly affected by one of their syllabaries: Katakana (カタカナ). If possible, please well prepared with some common Japanese phrases to make your life in Japan on the first days much better than mine!!!
To be honest, I did not know any of those Japanese phrases at that time. So I had no choice but using English along with body language by pointing at Google Map and saying loudly the name of the city "Fukuyama" so that the ticket seller could know what-on-earth I was trying to do!
After 3 minutes explaining with great effort, she finally understood my situation and offered me a Shinkansen ticket at the price of 7.765 yen (approximately equivalent to $70) because I told her:
- I'm affair to miss the train
Lucky me enough that the seller got it and suggested me a ticket which I could get on the train everytime I wanted. She replied:
- Ok, ok can go anytime
To play it safe, personally I suggest that you should ask to buy the ticket type like I did instead of a ticket with reversed seat and time. Very kindly to remind: With fixed time ticket, if you're late for train, you have to pay for another.
And then, "she" appeared...
The Shinkansen arrived
Somehow like a train coming from the future, this train was sparkling white, showy, incredibly beautiful gliding on the railroad tracks as fast as the girls went shopping in the final sales of the year. It was my first impression and that's also why it made me think of the elegant and dignified "Snow Princess" right away.
It's time! She gently held my hand and took me to the graceful atmosphere for our date. (Ticket is a must)
Luxurious space like flying, and when the train ran so smoothly that the glass of water to not shake and so fast that the window scenery is not obvious.
Travelling a distance of over 200 kilometers was only about 1 hour so I took full advantages of it and took a 45-minute nap. (Again, friendly reminder that never forget to set your alarm. Or else, you will go to somewhere far way that you may not even know).
After 6-hour flight and 3 hours struggling in part 1, eventually, I arrived at Fukuyama (福山)city in Hiroshima prefecture where I will spend my 2 upcoming years for study and experience my first "Cherry Blossom" in April.
The end of my first struggling journey opens another one to my future. Soon I will write some articles about life of international students in Japan so that anyone who plans to go to Japan for study purpose will find it useful.
This article was all real feelings and authentic experience so sometimes I use very friendly words and expressions. If you have any feedback or requests about anything thing in Japan, please comment below!
Thank you for reading my article. どもありがとうございます.