Travel
Ryokan experience in Hakone
A family trip to Hakone is a great idea at any time of the season. This article is only a part of the ryokan stay, so if you are interested in Japanese hotel concept, keep reading...
Our first trip altogether as a family was in the mid-July, which was exactly the rainy season in Japan, but we were prepared for anything. Our aim was to have a holiday and have a rest from the big city routine.
Hakone is the destination that was advised by our several Japanese friends, so we undoubtedly decided to plan a trip. We booked a hotel and got the train ticket on the Odakyu Express Romancecar. The train was so comfortable and relaxing, it took us 80 minutes to reach Hakone-Yumoto station. From there we had to take a railway that goes to our 4-star Laforet Club Gora Yunosumika Hotel.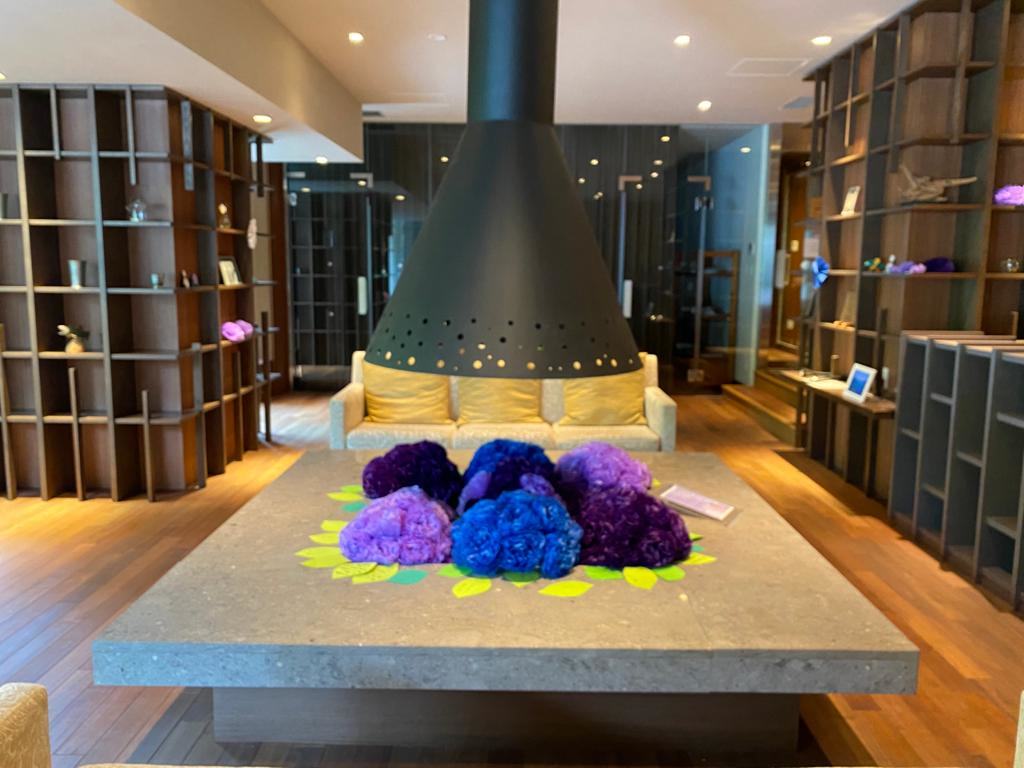 Starting from the entrance of the hotel or in Japanese way "Ryokan"- we could feel the level of service
We needed to take off our shoes, and we were given a cozy slippers, and a stroller wheels were cleaned by a receptionist. We were a little early, so we had to wait for check-in time which was 15:00.
In such terms like timing they don't compromise the rules, you have to enter your room at assigned time. It was totally fine, cause they have a cozy and beautiful lounge, where we could spend time watching picturesque view from the window and enjoy nice coffee.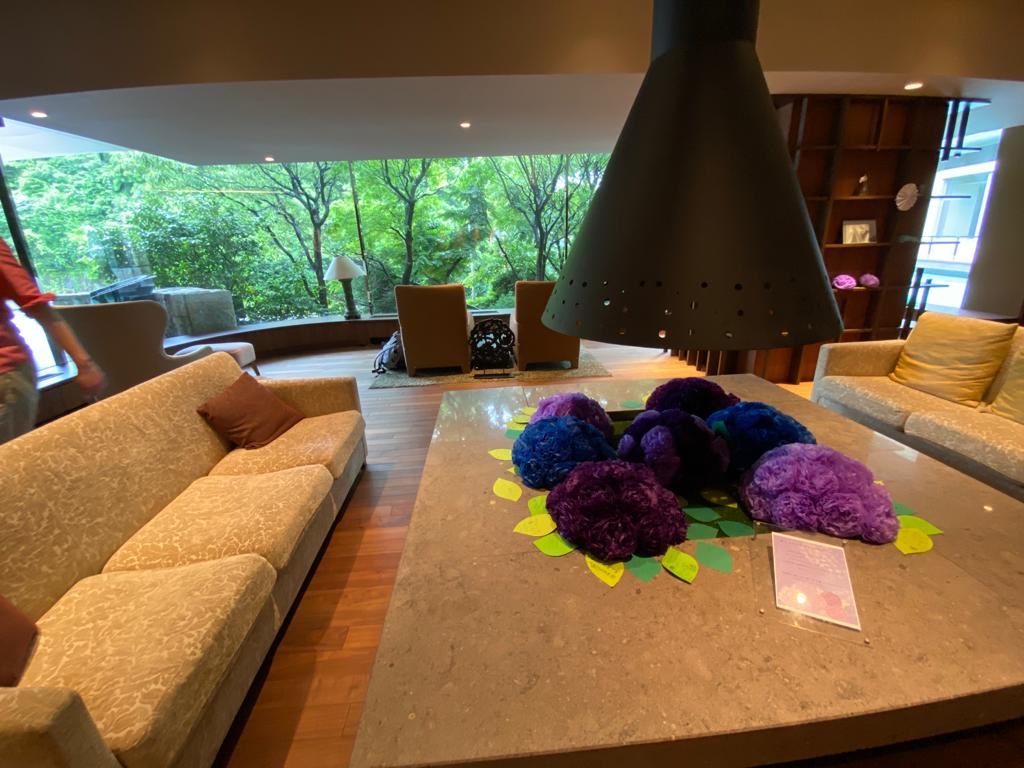 Traditionally ryokan rooms are as follows: the floor is tatami (straw mats), you sleep on a futon (mattress on the floor), and you walk in the hotel without shoes with a summer kimono - yukata, which is also given by the hotel.
And at the entrance to the bathrooms there are slippers everywhere .. hygiene is a priority, which is great.
Our hotel was more like a fusion of traditional and modern versions
There is a bed in the room and everything is technologically equipped (talking bathroom for example). Apart from the summer kimonos for me and my husband, and even small one for a baby (even though it was too big for him), there was a set of new socks, for a cozy barefoot walk in the hotel.
The nice detail of our hotel room was a set of skincare products to be used after a hot springs.
It was a unique thing about this specific hotel, that they provided it apart from standard hotel set which are shampoo, towels, soap and other toiletry. It consisted of lotion, face wash, cream and moisturizer. As well as a box with new brush, hair bands, cotton, shower cap and so on.
The breakfast was served in Japanese style, which is fish and rice. It was all delicious, and varied. Even though we are used to buffet style in the hotels, this time it was different experience with a-la carte menu.
The best part is the hot springs in the room!
Depending on the contents of the water, geothermal water cures skin, women's diseases, joint diseases, and helps with diabetes. I didn't get there right away, I saw 42 degrees Celsius on the thermometer.
I found out at the reception that you can turn on cold water from a special tap if you want it to be cooler. That helped a lot, cause I am not used to such level of hot water.
The balcony had an amazing view with a forest landscape and mountain ranges under a cloudy sky. Unfortunately, the same clouds and fog covered Mount Fuji and we could not see it ... maybe it is a sign and reason for coming back there again, to experience Japanese way of hotel again with Fuji-san.
The ryokan also has a common (male/ female separately) hot springs - Onsen. My curiosity about whether it is normal to be boiling in such hot water was justified, in the common hot springs it was also 42 degree Celsius. It took me just a few minutes to bear it, then I had to leave, in order not to fall down in faint.
In the end, I'd like to add that it was a priceless experience, and I highly recommend the ryokan that we visited. Here, I only pointed out the amazing points of ryokan in Hakone, and in the next article I'd like to describe the whole town Hakone and the beauty of the nature there.
If you like this article, please do not hesitate to like it and leave the comments.
I am from beautiful country called Kazakhstan I am married and we have an adorable child who was born in Japan, Tokyo My specialty is Tourism Management, that is why I love to share all my experiences of cultures and traveling destinations,and I'm happy to share with my current experience in Japan