Culture
Seasonal treats and limited enjoyment in Japan
Have you ever wondered why Japan celebrates many western holidays such as Halloween, Valentine's Day or Christmas, even though only 1% of Japan's population is Christian? They love seasonal events, here is what I noticed.
My favourite thing about the Japanese food mentality and maybe a marketing plan that Japan has is the seasonal menu or treats with limited offer.
The idea is so smart, that you can see how it is being paid off. You see it whether by lines of people standing to get this limited treat before it finishes.
1/ On Valentine's day, you see announcements and decoration stands everywhere one month in advance.
There is no way to ignore it when so many offers and advertisements are surrounding you. Definitely, couples are being tempted by gift and sweets varieties.
My special treat for this event was limited Valentines day donuts. At first, every time I was going to the shop, I found them not being there anymore, because it was being sold specific hours and instantly was getting sold.
So I gave up in the end and never tried one.
2/ The coming event is Cherry blossom which is another very popular reason to sell different stuff with sakura flowers or scent or even "taste" of it.
Obviously, you've encountered Kitkat chocolates or CocaCola drink with sakura. In my case, I've had the experience of having a Sakura Frappuccino and Sakura Matcha drinks.
They weren't so special in taste, but they make you feel like you are having real sakura in your drink because of the look and toppings they add. They worth trying just to say that you've had Sakura Frappuccino - an exclusive drink only made in Japan.
Also, I've found some perfumes made with Sakura scent being popular among Japanese young women. TV channels and street billboards are being decorated with pink flowers to cheer for the coming event.
3/ Halloween is definitely not a Japanese tradition, though it became a big deal and another reason for Cosplay lovers to dress up and wander around in their costumes along Shibuya streets on October 31st.
You must have seen how popular the dollar store is being filled with wigs, masks and so. You can see them all year round, so specifically, on Halloween eve, special costumes are part of selling items everywhere.
Pumpkin becomes the main ingredient in most Bakeries and Desserts, drinks with various autumn-style cosy flavours become limited time offer.
4/ And of course, the most-awaited and exciting event is Christmas and its illuminated lights.
For this celebration specifically, KFC is the highlight, which takes pre-orders in advance because the special menu they prepare is something unique and satisfying. So people usually order their meal 1 month before.
Unfortunately, I couldn't try it this Christmas because I wasn't aware of the preorder plan. However, I know that the tradition of KFC is coming from the 80s when eating roasted chicken was an American tradition which made it a new tradition for Japan.
Also, there is a big demand for white cake, which became an irreplaceable treat on each table of the Japanese family.
McDonald's and Starbucks along with many popular food chains announce their special dessert, menus or drink throughout the year regardless of the holiday to improve their marketing plan. And as expected, people buy it.
If you check some Instagram bloggers who specifically go and try those things first, people follow them to see how it looks from inside and outside. I personally follow them, and it is pretty convenient: whenever there is something new and interesting for you, it is easier to be informed in advance and then visit that combini or restaurant to try your seasonal special treat.
The ones I follow are luv_sweets_saa and wolf.0313, they have very interesting profiles.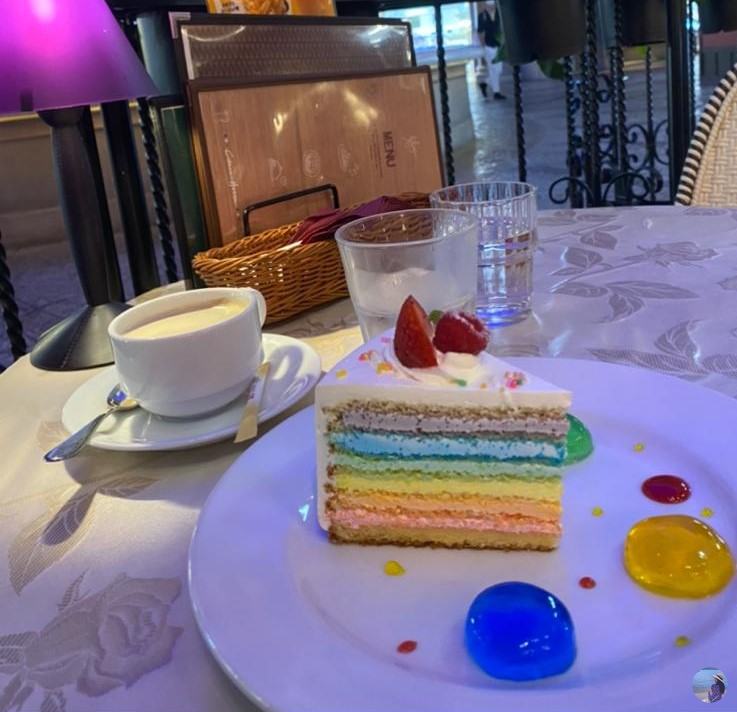 As a bonus, I'd like to add how Japanese people, especially youngsters are keen on "instagrammable" stuff.
You might have encountered huge lines for some street food truck in order to get an interesting looking dessert or sandwich. You must have heard of latte with dog-shaped foam, or rainbow sandwich.
In my case, I tried rainbow cake which was not so delicious or special in taste but definitely looked instagrammable.
To sum up, of course, Japan has much more occasions and events that have deep meaning and are a part of national celebrations, but the ones above are being popular in recent decades and it is a very unique and interesting culture for both, businesses and people.
I am from beautiful country called Kazakhstan I am married and we have an adorable child who was born in Japan, Tokyo My specialty is Tourism Management, that is why I love to share all my experiences of cultures and traveling destinations,and I'm happy to share with my current experience in Japan