Travel
The idyllic beauty of Mt.Omuro - "Matcha" mountain (Ito, Izu Peninsula)
Located in the beautiful seaside town Ito, Shizuoka, Mt. Omuro impressed me with its "cute" appearance. When summer comes, the mountain looks just like a delicious matcha cake.
Visitors can immerse themselves in the romantic scenery of nature here, as well as imagining themselves warriors in the Middle Ages. Omuro will surely bring a "chill" experience to all tourists who come to visit.
The Omuro mountain is 580m tall, yet it has a gentle slope, unlike other rugged and rough mountains. Seeing its current poetic beauty, no one would have guessed that Omuro used to be a dangerous volcano.
Over time, the ferocious Omuro has become so much more gentle and is now one of the favorite destinations for all nature lovers and travelers.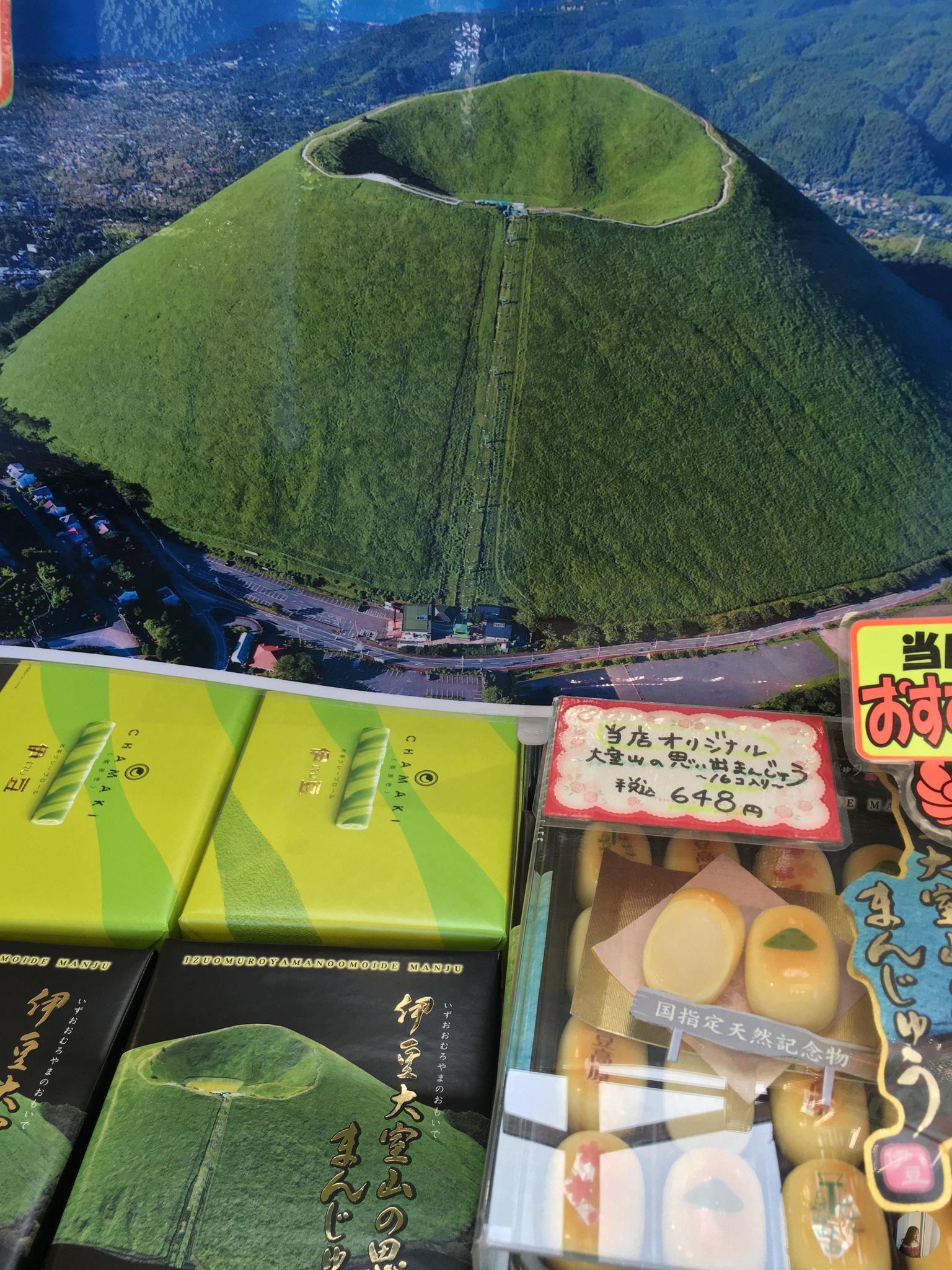 When to visit Omuro mountain?
Omura seems to be most beautiful in summer when it is covered in lush green. In autumn, the yellow leaves make it looks more sullen and wilting, and in the harsh winter, no visitors would be allowed to come.
You can also come in spring to see the cherry blossom garden at the foot of the mountain, but the grass and trees might be a bit damp from the morning dew. We chose to come here in mid-June when I consider it the best time of the year to visit the mountain.
How to get here
We traveled to Ito station and got on the 165 bus to get to Shaboten kōen (There were also the 161, 162 bus). It takes 380 yen and 40 minutes to travel from the station to your stop, so make sure you charge your phone or camera to take as many photos as possible!
After that, we took the chairlift to get to the mountain top. It was a chairlift and not a cabin-styled cable car so that we could enjoy the nice breeze and fragrant grass along the way.
Explore the gorgeous matcha mountain
We prepared snacks, soda, fruits, etc., since we would definitely crave some, and there would be no shops or stores on the mountain. You can bring snacks here but make sure to clean up properly afterward.
Taking a stroll along the crater
Even on the chairlift, we could already see the thriving greenery, and it was as if we were caught in a green ocean, with verdant waves rolling under our feet.
There were no tall trees here, and the tallest ones only reached my knees. A few dirt mounds lying around, making this place seemed like a small highland.
When the chairlift stopped, I was finally able to see the vast scenery of nature here as a whole, finally fully understanding the peaceful beauty of this land.
The scenery is all the more beautiful on a sunny day!
We walked around the crater on a small concrete road. Sometimes there were binoculars for visitors to see the scenery better. It took around an hour to complete walking for one round.
It is genuinely the scenery that I love the most, idyllic, refreshing, and romantic, something you rarely see in bustling cities. It is so beautiful that you only need to raise your camera to get a memorable picture.
Archery experience on the volcano crater
The scenery around the crater was genuinely impressive. Once dominated by the fiery magma, the land here is now all even and covered by trees and grass.
There was also an archery range built here so that visitors could have more things to explore. It only costs you 1000 yen/hour to be guided on the techniques, rent a bow and protective gear - it was an extraordinary experience.
Holding a bow and standing before the magnificent mountain was like a warrior in the Middle Ages. If only there were also a stallion there, it would be quite a scene!
Unfortunately, the archery range was under maintenance when we arrived, so we could only look from afar. If there is another chance to come here, I will definitely not miss this exciting activity.
It took us the whole morning to explore Omuro. We came here at 9 AM, and it was already 12 PM in a blink of an eye. I would have loved to stay there for some more time, but the sun had already reached its peak. You can visit here earlier or maybe later to watch the sunset, and I think it would be a fantastic view!
Omuro was impressive in its idyllic beauty, not flashy yet so romantic. It was worth visiting here for my day off
If you have the chance, you should definitely come and visit Omuro on a nice day to add another memorable page to your travel journal!
Hi guys, my name is Huong Giang. I love travelling and Japan is the place that I can do what I desire to do. I hope my experiences will inspire you and it would be glad if we can share our things in common <3