Lifestyle
The non-contact greeting culture of Japanese people
Why should we adopt the greeting culture of Japanese people in this time of Covid-19?!
In Japan, people "bow as a way of greeting". With the situation of Covid-19 spreading all over the world right now, I find it the safest and most polite way to greet people.
In this article, I will share some information about the origin of this custom to see how much we can adopt it in our daily life!
Hand-shaking in Japanese culture
Japanese people shook hands as a way of greeting during the late Edo period to the Meiji period.
In many countries, "hand-shaking" illustrates people's goodwill and friendliness. However, the way I see it, "hand-shaking" is a way of expressing excessive excitement and joy of couples or extremely close friend when they meet one another.
Therefore, due to the cultural differences and their shy and cautious nature, Japanese people find it unacceptable for two people to shake hands when they just meet for the first time.
The meaning of bowing in Japanese culture
A friend of mine who is studying abroad in Japan once told me that:
Bowing is a way for Japanese people to keep their distance and show a respectful attitude to someone they just met
The bowing culture is believed to have originated from China and was introduced to Japan from the year 500 - 800 along with Buddhism. This action is considered as a way to show your social position (low or high) towards the others.
However, bowing is also interpreted as a way of showing humility, expressing gratitude, or apologizing in Japanese culture.
If you are planning to come to Japan to study, travel, or work, the first thing you have to learn is bowing
3 ways of bowing of Japanese people
Bowing, the act of lowering one's upper body, is divided into 3 common categories:
Eshaku usually goes with greeting phrases. It is a popular way of greeting between friends, family members, or colleagues.
Keirei often comes up during first-time meetings and is used when Japanese people want to show their enthusiasm and hospitality when they first meet someone.
Saikeirei is the most formal way and is used to greet an important person or someone you respect. Saikeirei for 3 - 4 seconds is also the way for Japanese people to express their gratefulness or apology to someone.
Japanese greetings convey different expressions but they all are the ways for Japanese people to express their humility and respect towards others.
Absolutely a "safe" way of greeting that many countries should adopt to prevent Covid-19 from spreading?!
With the situation of Covid-19 spreading like wildfire, while people in many countries are trying to change and adapt to a new way to say "hello", Japanese people stay loyal to their bowing culture.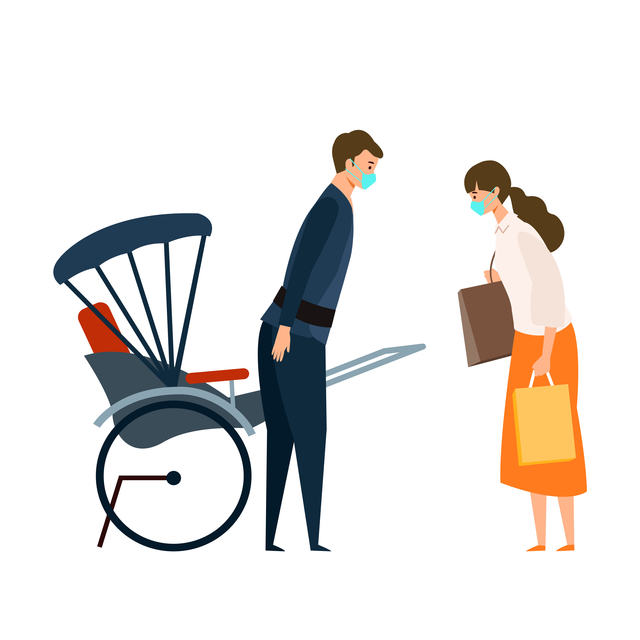 The 2-meter distance is new but the manner of humility, respect and politeness has become a habit and is ingrained in each person in Japan.
Even my friends and I are getting used to a new way of saying "hello", at least during this time of Covid-19, to keep ourselves and our family safe.
Yes, people support cultural exchange and global integration, but the things representing the original characteristics of a nation will never change. How about you? What do you think about it?