Travel
Things to see in Akihabara Electric Town
Akihabara Town in Japan is usually known as the paradise of manga, games and the world of electronic equipment. You can see giant electronics stores and markets, or manga posters hung on the streets here. Let's discover interesting things in Akihabara!
A bustling area for purchasing electronics
Just walking on the street, you can easily see many stores, shopping centers and areas with all kinds of electronic equipment from various world brands. Some products are sold widely, as I observed, such as mobile phones, speakers, computer mouse, laptops and cameras, etc. This is definitely an unmissable place for technophiles.
The shop I visited specially offered 8% discount and tax exemption to foreigners, so you only need to have a passport or temporary visa card in order to buy tax-exempt goods with reasonable price and extremely high quality.
Yodobashi Akiba - A huge chain of electronics stores also serving food
Yodobashi Akiba is located in Kandahanaokacho, Chiyoda-ku, Tokyo. I was overwhelmed by the magnificence of this shopping mall with many colourful billboards of different brands. Not only does it sell technological devices or electronics, but it also has a variety of high-end cosmetics and fashion items.
This is also an ideal place for those who want to buy gifts because souvenirs are widely sold here, especially typical anime models of Japan.
If you have already been tired and hungry after shopping hours, you can go to Floor 8 of the building!
It is where a large cuisine area with many famous restaurants are located. So convenient, isn't it? On feeling tired after shopping around for electronics, I and my friends visited a café and sweet cake shop named Jack in the Donuts. Donut creme brulee cake here is very scrumptious, soft and fragrant. Its price is also quite cheap, about 180 Yen per piece. Enjoying this cake with a cup of coffee, you would have enough energy to continue your discovering journey.
If you happen to come to Akihabara, let's drop by this Yodobashi Akiba chain stores!
If you are a big fan of anime, let's visit Akihabara anime
For those who love manga and anime like me, going to this area is as if you got lost in the anime heaven. For me, I could even go all day without any boredom.
There are all kinds of magazines, manga and games, but mainly anime for women here.
It only took me 10 seconds to walk from Denkigaiguchi Gate at Akihabara Station to Gamers stores specializing in selling anime, manga and PC game that you can freely select. I initially intended to just admire the town sights, but finally failing to resist the attractions of colourful and lively sets of manga, so I decided to take out my purse and buy Glass Mask (Garasu masuku) and Hayami Maya.
I also found Kingdom novel by Hara Yasuhisa with the price of 620¥ for each book. I thought this was not too expensive for a novel that has been adapted for film.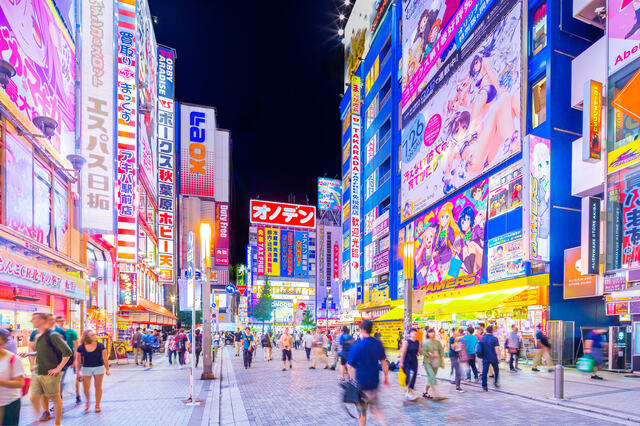 Tokyo Anime Center
This is the place that specializes in updating the latest news about anime in Japan, simultaneously selling anime-related products and organizing anime exhibitions.
If customers want to buy these products, they will shop at official stores since the displayed goods here are all limited edition. Tokyo Anime Center is situated inside the Akihabara UDX shopping mall, so it is very convenient for both shopping and entertainment purposes.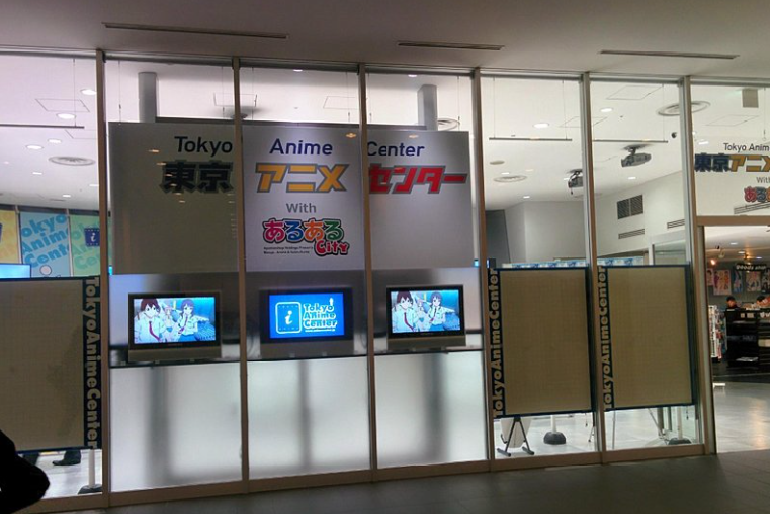 My most favourite experience here was viewing human-sized anime characters. Super interesting!
Akihabara Town is one of the must-visit destinations if you have a chance to go to Japan, especially for electronic and anime enthusiasts, as it will not let you down. Wish you a happy shopping experience here!
"You've gotta dance like there's nobody watching, love like you'll never be hurt, sing like there's nobody listening, and live like it's heaven on earth."