Culture
Thousands of lovely handicraft products at Kyoto handicraft markets
Handicraft markets are the occasions for you to find unique and full-of-Japanese-style decorations at reasonable prices in an open natural space
If you are a fan of adorable and delicate Japanese items, you definitely should not miss the the handicraft markets when you are in Kyoto on the weekends.
There are many handicraft markets held such as Kamigamo Handicraft Market (上賀茂手づくり市), Kyoto Art & Craft Market (京都アート・クラフトマーケット)... of different schedules but mostly on weekends.
The products at the markets vary, from home decorations to clothing, shoes, purses,... As they are handicrafts, each item is unique, not afraid of "twinning".
Furthermore, the meticulous hands and the punctiliousness of the Japanese guarantee the quality of each item.
Not only textile or decorating products but also agricultural and delicious and healthy organic products are frequently present at the markets. The vegetables are from-garden-to-buyers, no intermediary.
Unlike in Vietnam, where vegetables are sold by kilograms, vegetables in Japan are measured by bundle/ troop/ rope... I think this is pretty convenient for both sellers and buyers.
Especially, there are booths with delicious pastry and coffee ready to serve the visitors after rounds of "shop till you drop". The pastries at the markets are also handmade so they might be a little pricey, but the flavors are without doubt!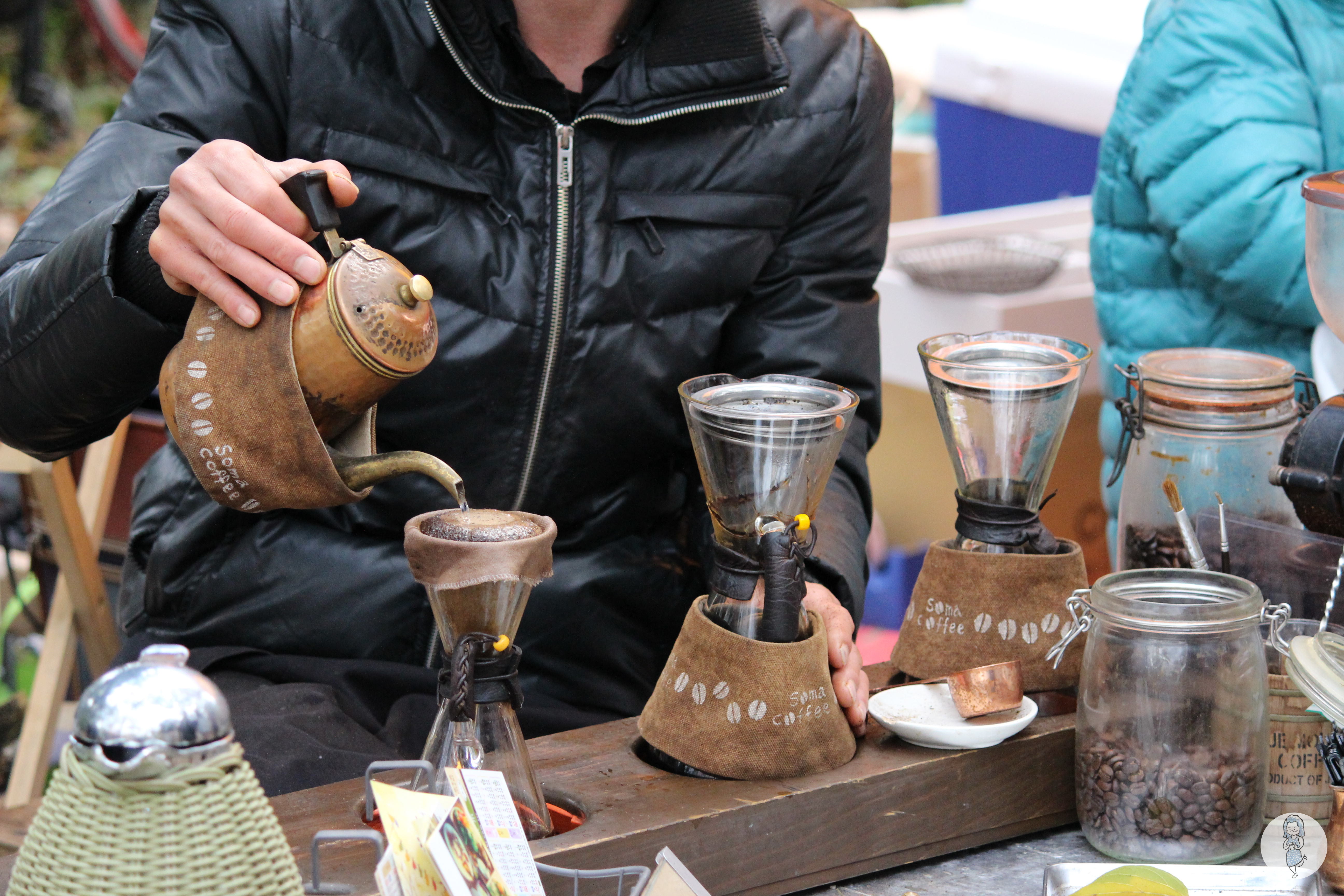 Though they are small-scale markets with around 30 booths, all items are priced clearly, therefore even if you do not know Japanese, you can easily buy what you like.
Please note that in Japan, bargaining is not as popular as in Vietnam. In case you buy a big amount, the merchant may discount just a little bit for courtesy. Normally, the items are charged at labeled prices.
In addition, these fairs usually take place at temple grounds, hence you would encounter many Japanese families with small kids, the parents shop while the children playing around freely.
You can refer to some handicraft markets that are frequently held in Kyoto as following: